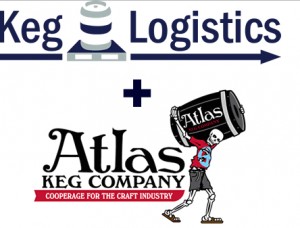 Keg Logistics has grown its beer and cider customer count to more than 1,000 following the acquisition of Atlas Keg Company.
The move is designed to provide a "one-stop-shop solution to help its customers thrive".
The acquisition also significantly enhances Keg Logistics' coverage across the United States, and its ability to "provide keg and brewery equipment financing and logistics solutions to beer, wine and cider producers".
Chris Sapyta, Keg Logistics CEO, explained: "Keg Logistics and Atlas Keg Company are united in our deep commitment to continuing to deliver a service and program that has the best interest of a brewer in mind. This is why we both feature a rent to own model that is superior to any other outsourced keg option available in the industry.
"Kegs can last over 30 years – brewers without a pathway to eventually owning their fleet through a financing and logistics solution like ours are pouring valuable money down the drain.
"We help brewers maintain greater control over their assets, lower costs, improve cash flow and increase operational efficiencies of brewing.
"We are thrilled to join the Keg Logistics family," explained Robert Israel, a part owner of Atlas who is joining the management team at Keg Logistics.
He added: "We share the same values, and the only change to our customers is that we can now serve them even better, while adding new freight and logistics support."