"It always has to come back to the beer, and it always has to start with the beer. That's always been our focus. This brewery is based on family, it's based on friends, but that doesn't mean we don't worry about the beer!" explains a passionate Steve Beauchesne, CEO of Beau's All Natural.
It's late September, Beauchesne and his team are gearing up for its incredibly popular Oktoberfest event later that week. The festival features live music, numerous beer launches, and even has its own app. The Vankleek Hill Fairgrounds event is a big deal, but it's just one facet of Beau's role in the wider community.
Hosting such a major festival must have seemed something of a pipe dream back in those formative days of 2004. And while the origins of Beau's were not necessarily conventional, it's rather fitting that brewing is taking place at the site it does.
"My dad Tim had been running a textile plant, which is where the brewery is now. But he came to visit me in Toronto at some point that year in 2004 to let me know that the last client he had for his plant had gone bankrupt," he recalls.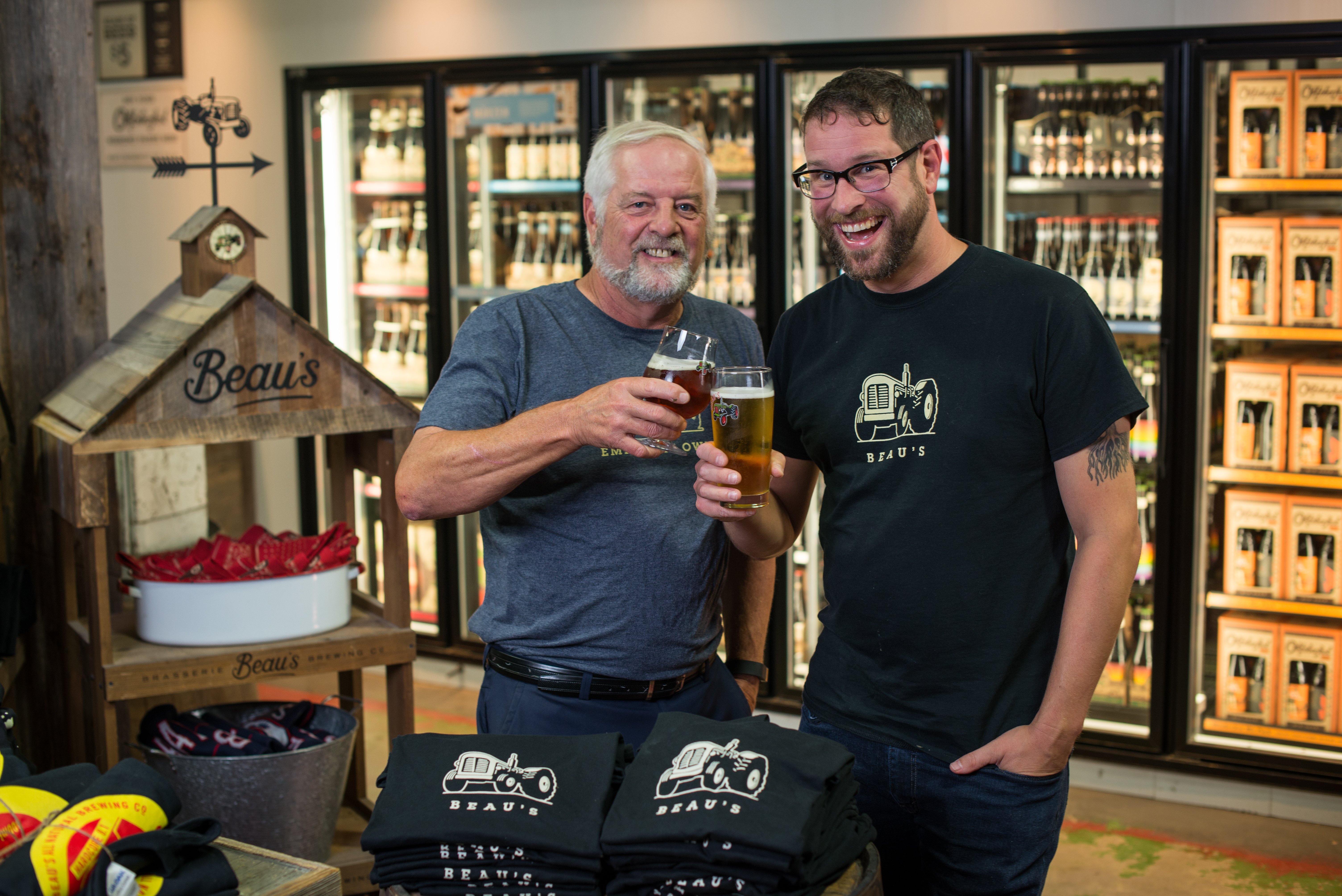 Tim Beauchesne had been planning his retirement, but it was time to refocus.
Over a beer, or several, the father and son discussed what they could do with the plant and naturally, the idea of opening a brewery entered the equation.
"He was the one that came up with that idea of a craft brewery in Ontario," says Steve. "I told him that if he was serious, I'd sell my house and move back to Ontario," explains Beauchesne.
And much to their surprise, after sobering up the next day, it still seemed like a good idea.
It took two full years for Beau's to get off the ground but this time enabled the team to face, and pass, a number of hurdles from finding the right brewmaster, to securing the necessary funding to continue their journey.
"I had been an amateur brewer but thankfully we found Matt, our master brewer early on and fell in love with everything he stood for, what he could do, and his qualities as a person," says Beauchesne. Matt O'Hara, Beau's brewmaster, previously worked for McAuslan Brewing in Montreal and Upper Canada Brewing Company in Guelph, Ontario.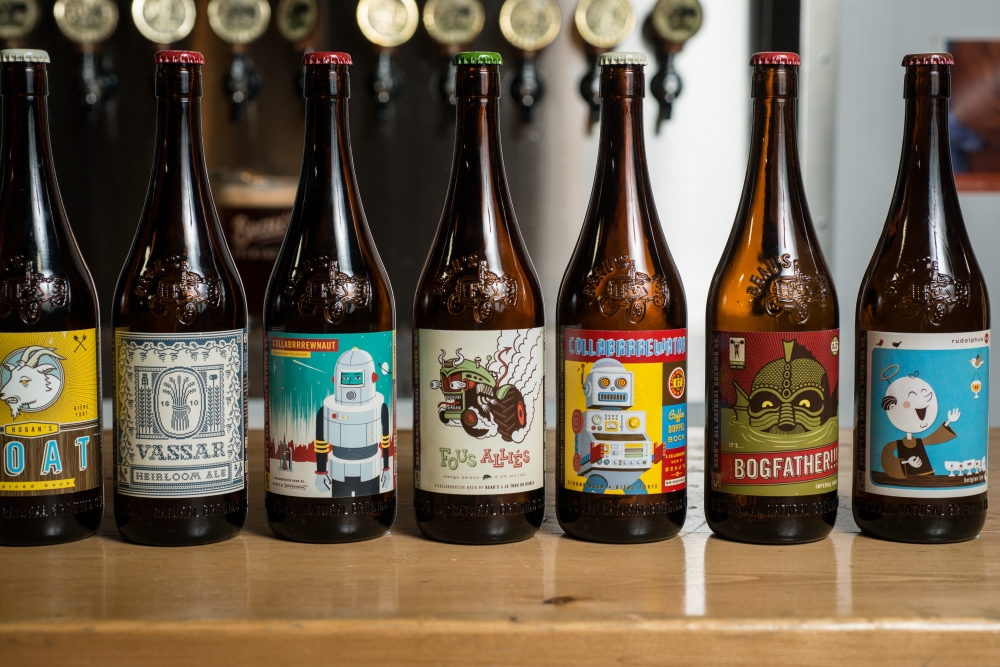 Although Beau's had their brewmaster, the major bump in the road that needed navigating was raising the funds to get properly get the brewery going.
"The biggest problem was the money. In those days, there was myth that you couldn't run a successful brewery in Eastern Ontario. Maybe because a few had failed, so banks and other institutions wouldn't go near us at first," he explains. "But once we started delivering samples, people soon changed their minds."
Beauchesne adds: "People were telling us we were onto something good, and that we could really make a go of this. So we got a mortgage on the building my dad owned, with the Business Development Bank of Canada the ones finally coming through for us."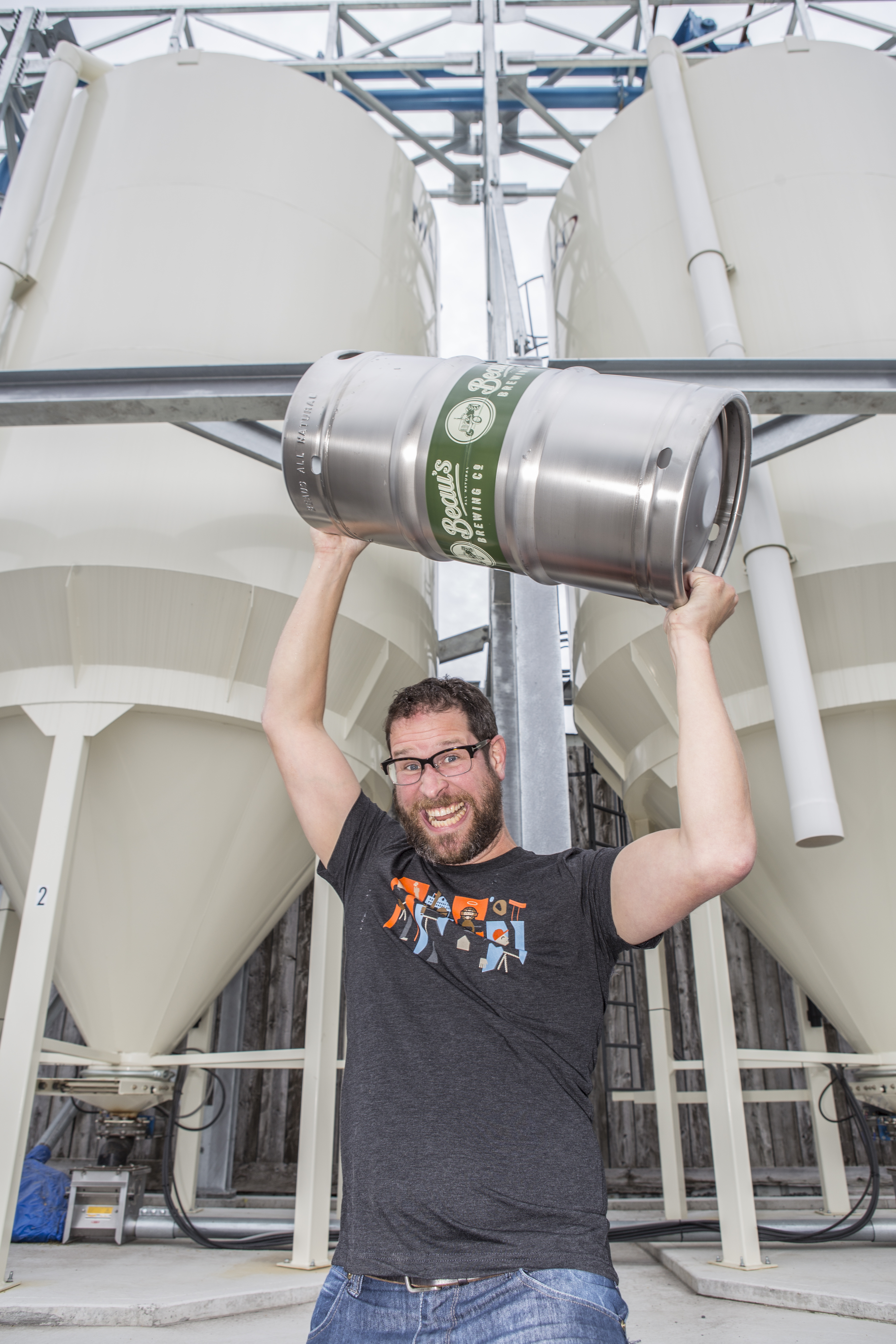 However, even this was eventually overturned with the team being offered only a fraction of the sum they had initially offered. It was a major knock back, but they continued undeterred.

"We ended up only being able to afford two fermentors. We were able to call on our friends at Church-Key in Campbellford, where we brewed several days a month, which we remain grateful for. That beer ended up winning us awards, and with people enjoying our beer, people started coming back out of the woodwork for us. It showed we were doing something right," he says. "Amusingly, that beer was our popular Lug Tread Lagered Ale but let's call it a "special" version of it."
The glycol chiller the team were using had been installed incorrectly and ended up freezing a batch of it.
"It was accidentally imperialized, it was not the Kölsch we were expecting but it was delicious, Beauchesne says wryly."
To give homage to that batch, we recently brewed another Kölsch called "Haters Gonna Hate" as a sly nod to the detractors of that particular beer, and the success it ended up having.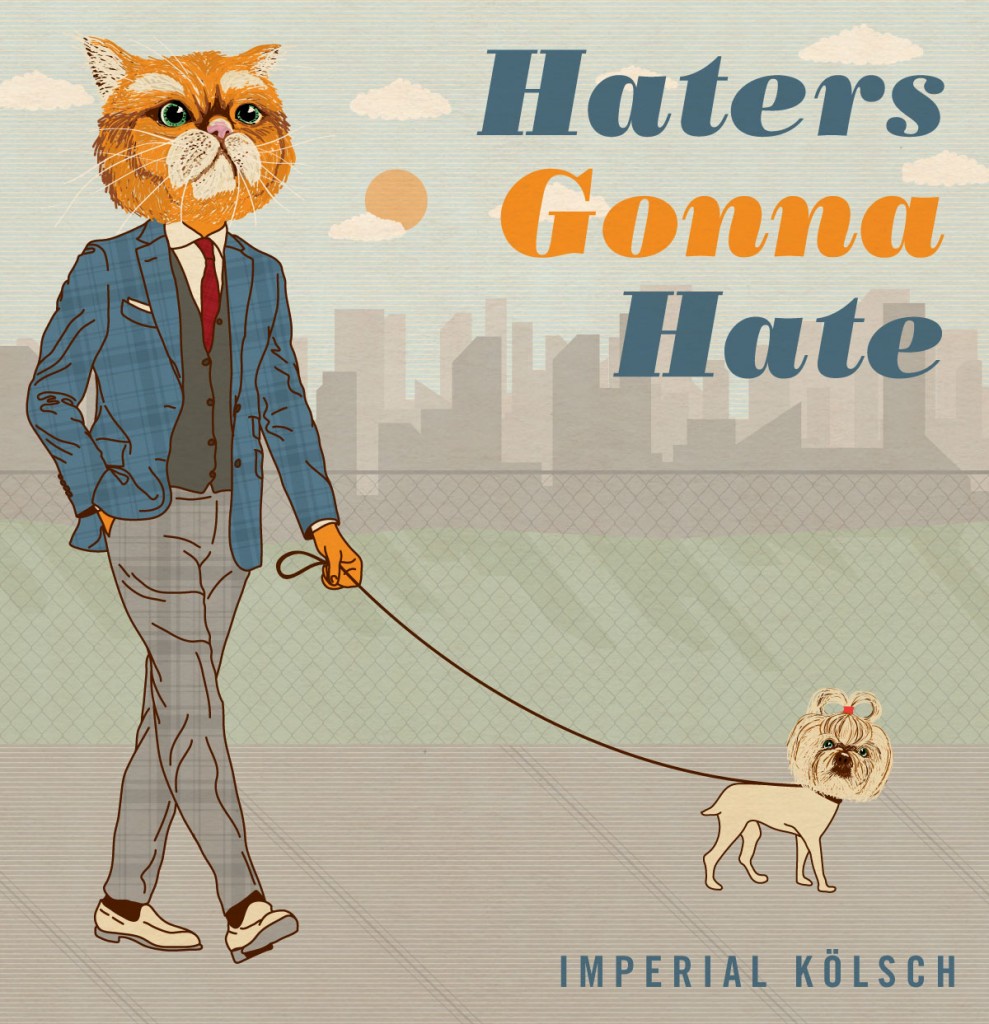 And while the Beau's operation is a major one in 2016, there was only a team of six at the beginning, which included Steve's mum who worked around another job to ensure the family could eat and get by. "But over the last 10 years, every penny has been reinvested back into this brewery. We have more support from the banks now, but we don't forget where we came from," he adds.
With 160 staff on board at Beau's in 2016, the brewery is able to dedicate significant numbers to its operations, distribution and marketing operations.
"We don't outsource any marketing so we do that all in house. We have big marketing team and we're part of the same family, with a do it yourself mentality that resonates throughout. Our major distribution team in Ontario ensures we have visibility across the province and we also have lots of local support for the restaurants we distribute to. We have a considerable admin team, making sure the cheques go out and they come in!"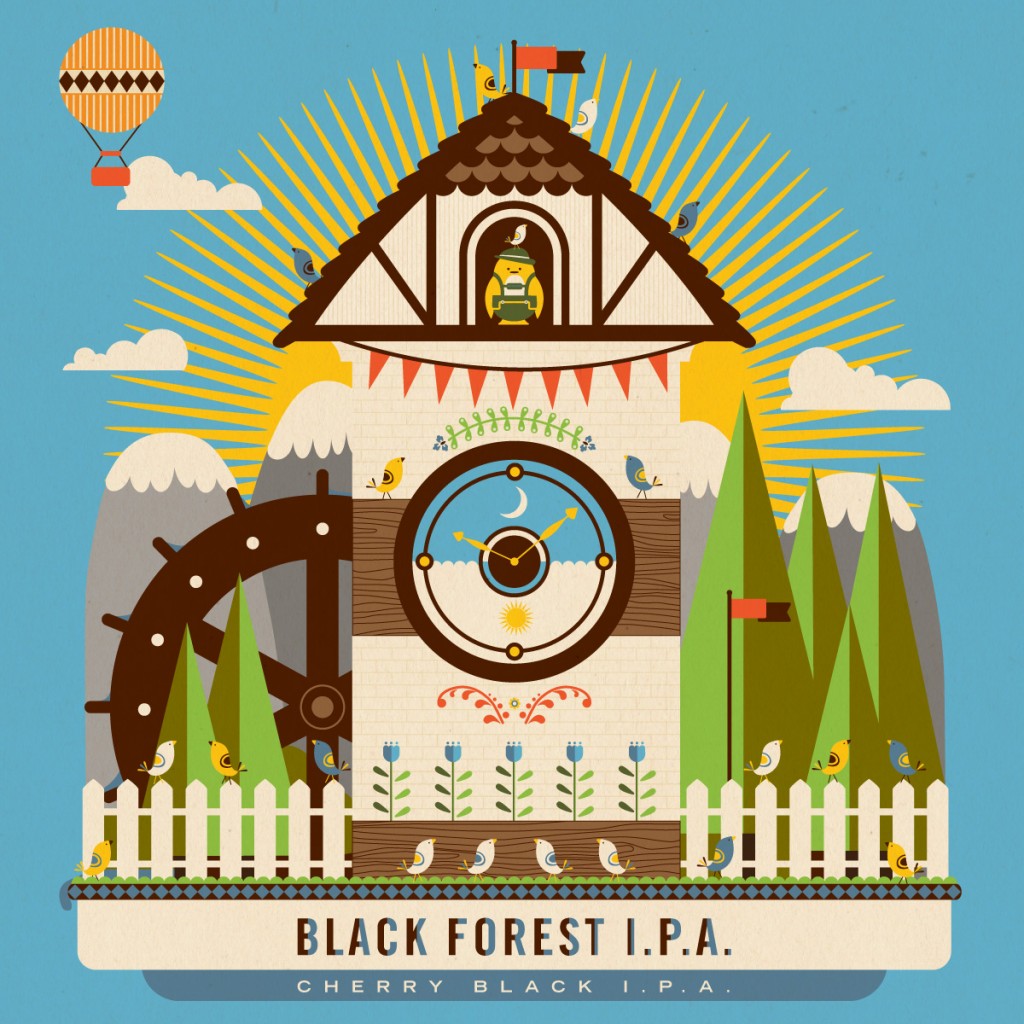 Last year the brewery produced 50,000hl of beer. Lug Tread is still Beau's "baby" accounting for around 70% of what they produce. Beauchesne explains that they never wanted to be a one beer brewery as they drink lots of different ones themselves, so experimentation has always been part of their ethos.
"We have a nice mix here with a love of tradition and classical styles, as well as trying things that haven't been done before, or done for a long time. To accommodate this, and to find the balance, we created a series of releases," he explains.
Among these is The Farm Table Series which Beau's launched in August 2015. Farm Table Series beers are inspired by tradition, and each brewed true to a classic style, with each Farm Table release featured seasonally.
"Look at the Farm Table Series, where we explore Vienna Lagers, Märzens and Bitters, among others. These are solid, storied beers that shouldn't be forgotten. We also have Wild Oat Series where we look at experimental styles, and is dedicated to exploring bold flavours and exciting aromas that have the capability of literally changing how you think and feel about beer. One thing we do very well is have fun. We have fun in the way we approach beer. We take it very seriously and we make sure we add fun to what we're doing. In marketing, labelling, and in the beer styles we take on. We won't shy away from it."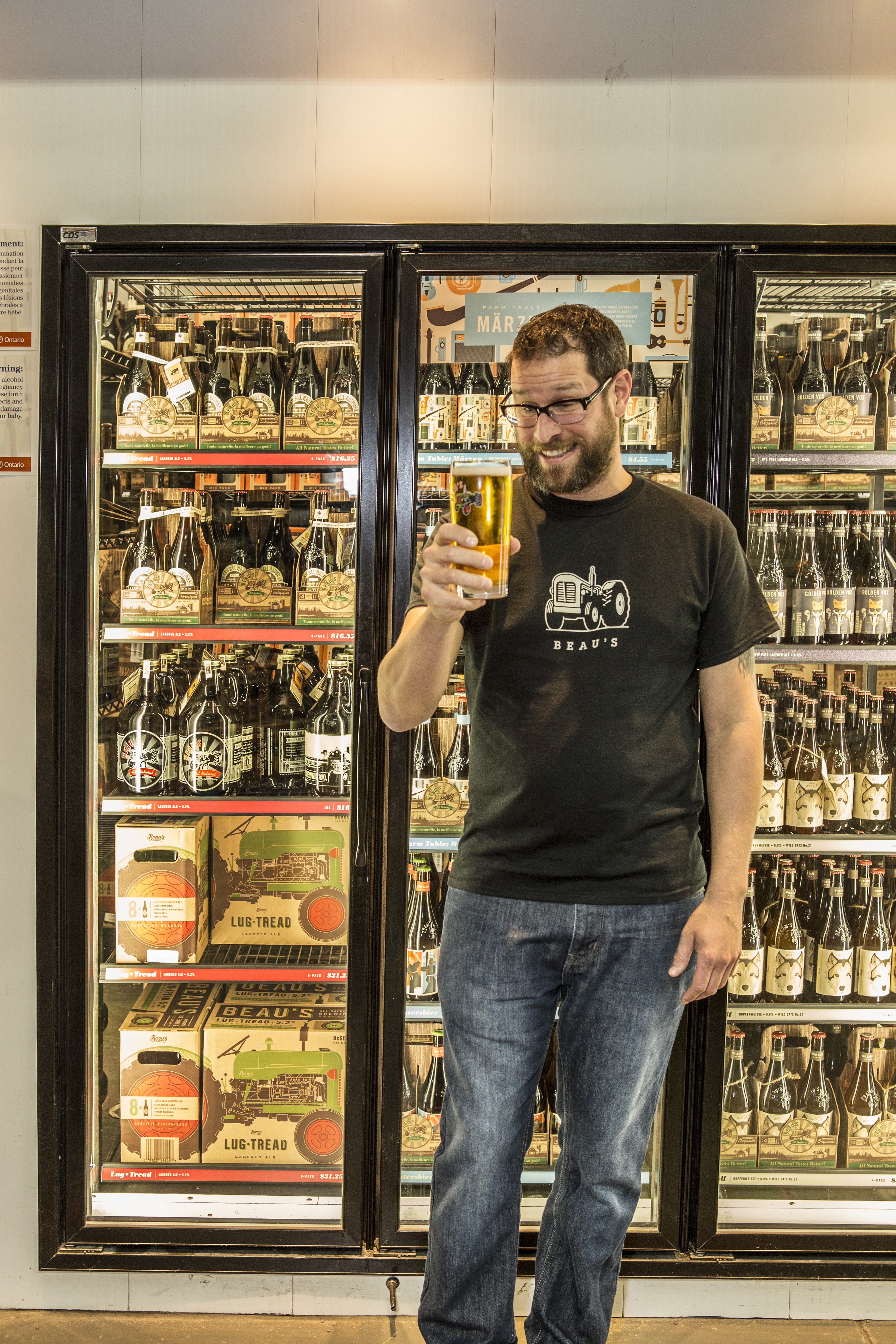 Another string to Beau's bow, and one that is close to Beauchesne's heart, is the B-Side Brewing Label, which was created to boost the diversity and availability of quality, fresh craft beer in the province of Ontario.
"When I was in Toronto, I had run a record label that was focused on the Indie scene and one of the things that struck me is how independent beer shares a lot in common with independent music," he says. "They embrace scenes, areas, environments. You have these labels that really shouldn't exist because of the giants, and that is the same with breweries. We've worked with breweries or brewers that couldn't get their beer into the Ontario market, so we helped brew, market, and sell it, much like a record label would do. It is kind of a collaboration, a little like contract brewing, but we're not open and we won't do that for anybody. It's through friendship and bonds we've created."
He adds: "B-Side is rooted at the Beau's brewery but is not a Beau's brand; rather it aims to create a portfolio of international brands of excellence being produced fresh and locally for the Ontario market."
If elements of Beau's such as the B-Side Brewing Label play a key role in its beer proposition, it's the subject of acquisitions, and the brewery's recent announcement of its sale through an Employee Share Ownership Plan (ESOP) that reflect the importance of the human element of business for Beauchesne.

"Let's get things straight, I am not against large breweries making good beer, it's a great thing. But what I feel is important is that craft beer doesn't become commoditized. It's not so long ago where we were living in a world where it was impossible to find a good beer. And now you see these large multi-national breweries on the acquisition trail. It was under their stewardship that things got to where they did in terms of the types of beer you were able to buy," he says firmly. "They could have been putting out an Imperial Stout in the 80s, they just chose not to. I've got no issue with companies such as AB doing that now, but it has to be done for the right reason and that isn't always the case."
He explains: I have an issue when these major breweries put out anything and call it craft, it confuses the issue and helps nobody in the process. You might really like the table you bought from IKEA, but you're not going to tell your friends you bought this nice artisanal table.
"Something cannot be craft if it's come from a company making 30% of the world's anything. And you have to look at things internally, too. That's important to me, and that's why it is important my brewery stays independent. You hear that people are buying your beer because they don't want to buy from a brewery that has since been acquired by one of these giants. I owe everything to these people, they have built us up, they are the ones that have told me to never sell out, and never change.
"These are the people I owe everything to. These people are dedicated and they are the ones that have helped us. For me now to turn around, thank them for their help, and sell, I am just not going to do the one thing I said I wouldn't do. I am not being judgemental of breweries that choose to sell, it's their prerogative, but this is also mine. It would just break my heart to do so."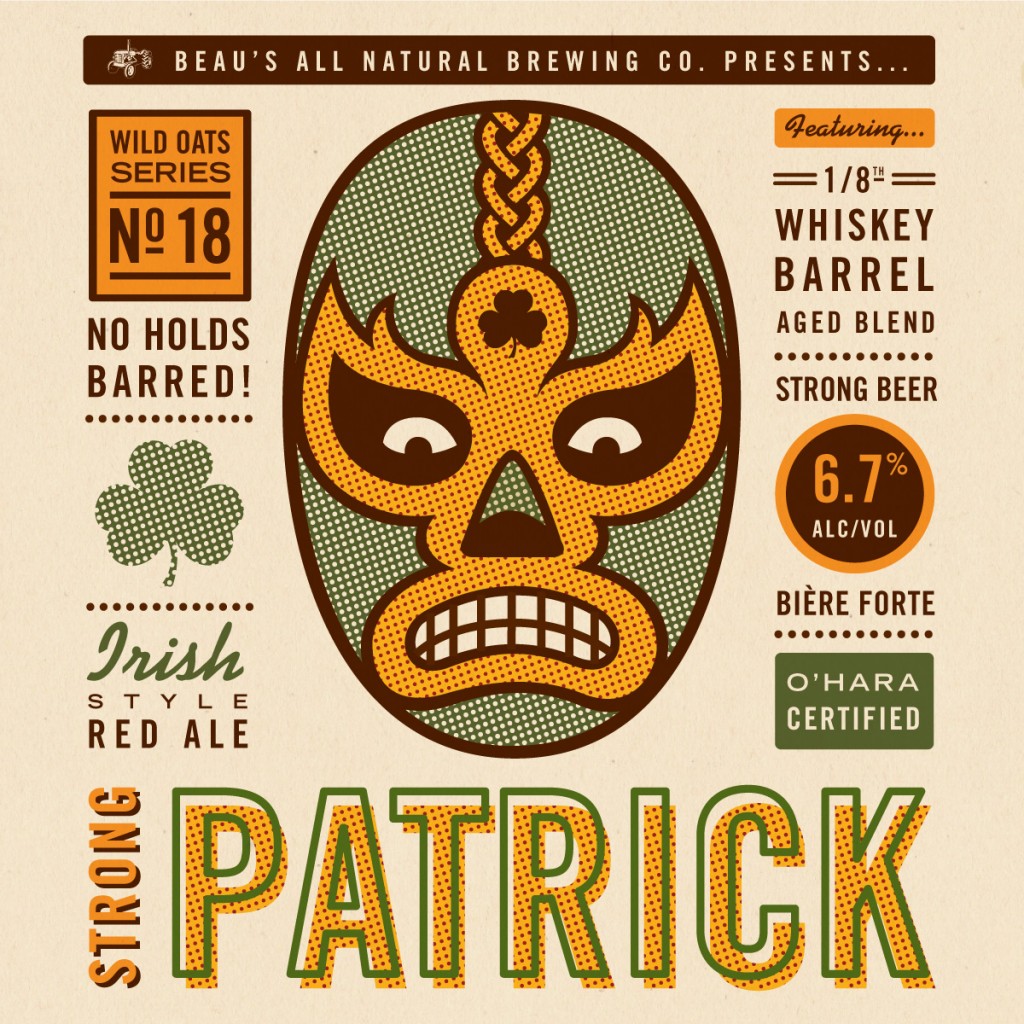 And it is that mentality that helped drive the decision for Beau's to confirm in July of this year that it was to be sold under an Employee Share Ownership Plan (ESOP). The move enables employees to become co-owners and a bigger part of the Beau's family, with shared responsibility for the brewery's future and continued growth as it sets to expand further.
"The brewery has got a size where there is not many choices left if you're not going to sell to a larger brewing business, and it's not easy to sell something of this size quickly. Through the ESOP, I can slowly sell the brewery to the employees of Beau's over the next 30-40 years. It is great because nothing is mandatory, everything is optional," he explains.
The ESOP runs each year, ensuring it is not exclusive to employees employed at the start of the plan. It starts by starts by asking investors if there are any shares they want to sell in that period. Those that do are then offered to employees, with a third party bank valuing them, realistically.
"Employees are given the option to pay for these through a payroll deduction or in cash, and then this is transferred to the selling party. It will repeat each year, and we also have safeguards to ensure there are shares available each year. If there are none available from selling parties, then we issue brand new shares so people can buy some that year. It means you have a revolving pool of shares. While you're with us, you can see them grow along the success of the brewery. It works for everyone," explains Beauchesne.
Making things work for everyone, in the best way possible, was the Beaus's mentality in the early days in 2004 and remains that way today. Among the ways it has marked its 10th birthday celebrations, the team announced that beginning with the 2016/2017 academic year, the brewery will be awarding three $1,000 awards and one $2,000 scholarship annually to students enrolled in the Brewmaster and Brewery Operations Management program at Niagara College.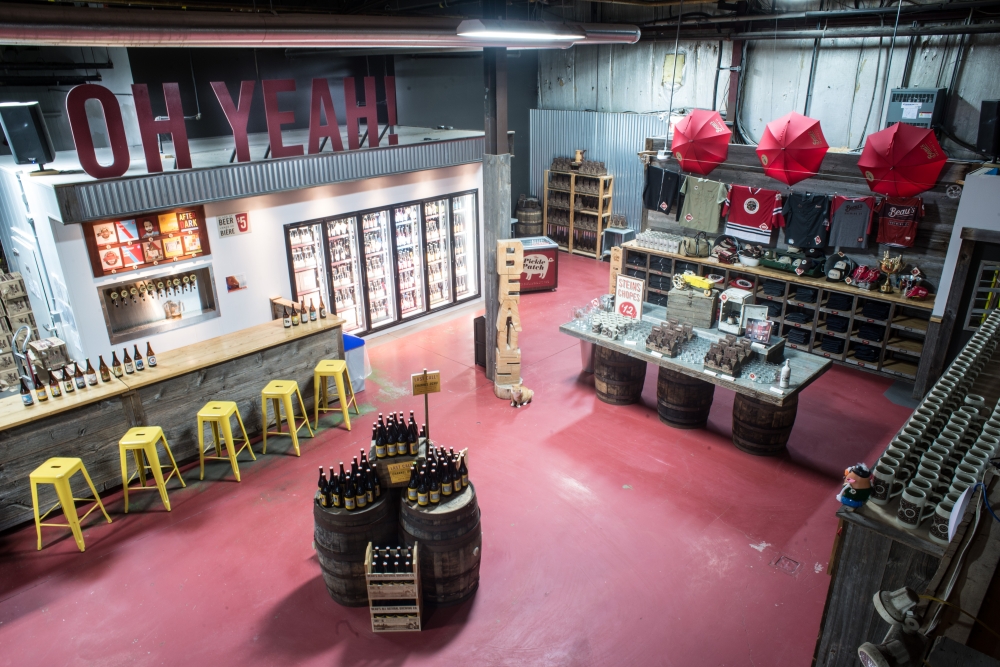 It has also launched a project that will help a female entrepreneur start up a locally owned and operated craft brewery in the African republic of Rwanda. Beau's will be providing financing, expertise, and hands-on employee training to the start-up brewery, and has sourced brewing equipment from industry suppliers. The company is also launching a Kickstarter campaign for the Rwanda Craft Brewery Project that aims to raise $95,000 in donations over the next two months to fund the purchase of a bottling line.
"The pinnacle is giving back to the communities that have helped us grow, and those further afield. The ESOP was the gift to employees and we have also set up a few bursaries, and scholarships in the areas. It's a thank you to the brewing community, too, says Beauchesne.
He concludes: "Beau's is a close-knit, family-and-friends run craft brewery. We've had people support us, and we want to support them. Our beer and our brewery are a labour of love from start to finish, and everyone pitches in. We want it to stay that way for a long time to come."