Saskatchewan > Edinburgh > Saskatchewan > Ottawa is unlikely to be much of a well-worn path for many brewers in the industry but, then again, the fact that there isn't a one size fits all approach in brewing means the sector is all the better for it. However, that particular journey was the one taken by Patrick Fiori, brewmaster at Clocktower. Since through the doors of Clocktower Brew Pub on 575 Bank Street in 2007, Fiori has helped ensure the brewery continues to cater for drinker's tastes across the province. And he places a great emphasis on his background for his ongoing approach to brewing.
"I started developing an interest in beer and brewing during my university days when I was studying for my BSc Chemistry and Biochemistry from the University of Saskatchewan. What interested my was not just home brewing, but the culture that surrounds beer, and how it has influenced history. It was fascinating to me," he says.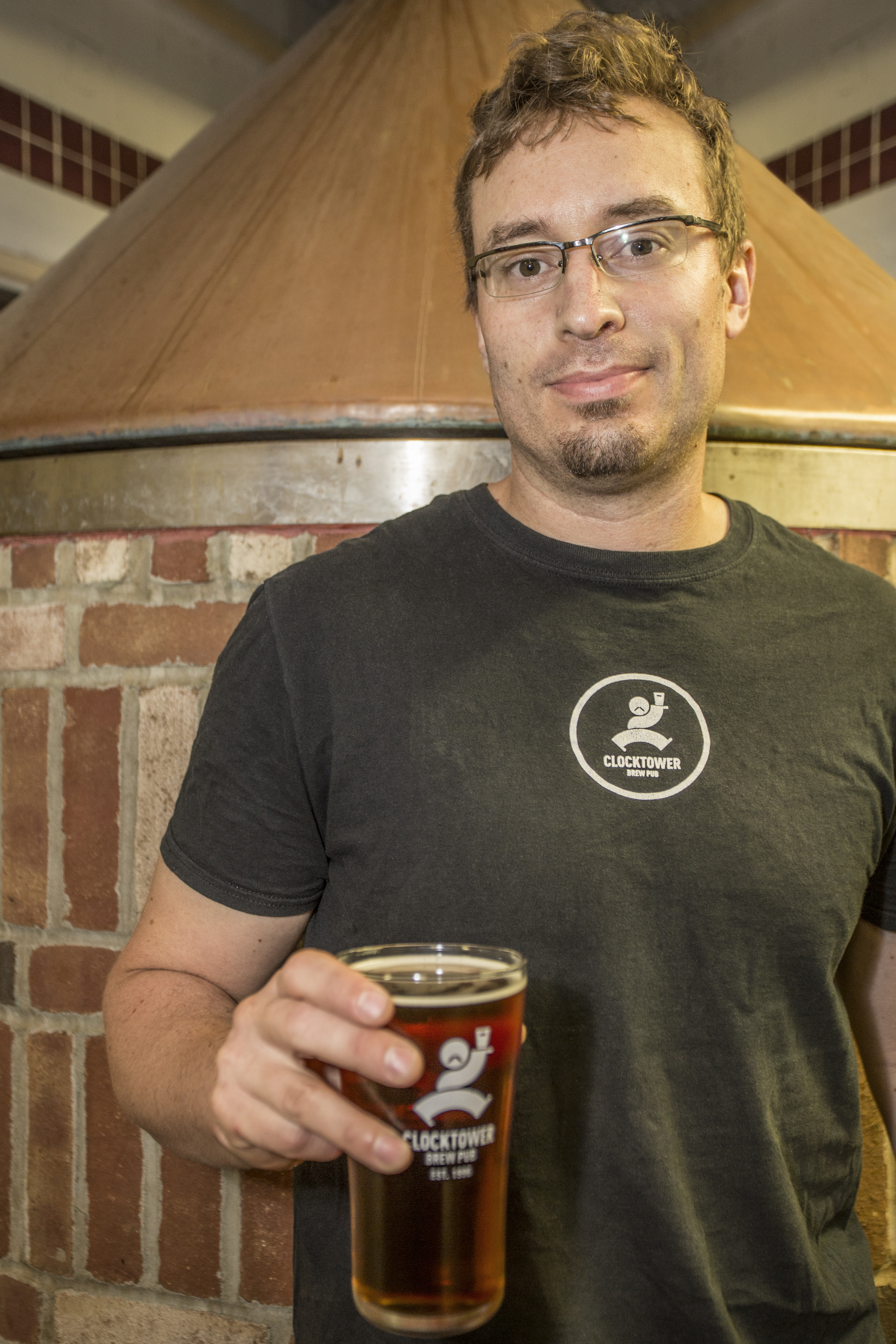 Fiori, as he explains, was reluctant to work in a laboratory so his interest in beer led him to the revered International Centre for Brewing and Distilling at the Heriot-Watt University in Edinburgh, Scotland.
"I felt at home. It was a great programme led by those steeped in academia as well as those with decades of industry experience, true veterans. Spending spare time in proper pubs drinking beers from Harviestoun and Caledonian that were lower ABV but still packed the right amount of flavour and punch, were the places I was comfortable. These experiences gave me an idea of the warm, personable type of environments I enjoyed drinking beer in," says Fiori.
But with the end of the course, and a MSc in Brewing and Distilling secured, he briefly returned to Saskatchewan before his wife received a job offer from an employer in Ottawa, so off they went.
"It was the case of the right place and the right time. I rolled in to Clocktower, which only existed on Bank Street at that point, and asked for a job. They were looking for a brewer, and I was a brewer! There were not many brew pubs in town at the time and in Ottawa, the craft boom was more of a whisper at that point, but it was a great opportunity," he says. When I started, I was brewing once, maybe twice a week. Now in 2016 we have five sites, more than 100 staff, and brew at least five times week. We are at capacity so we also use a partner facility at Lowertown Brewery to help meet the demand we experience."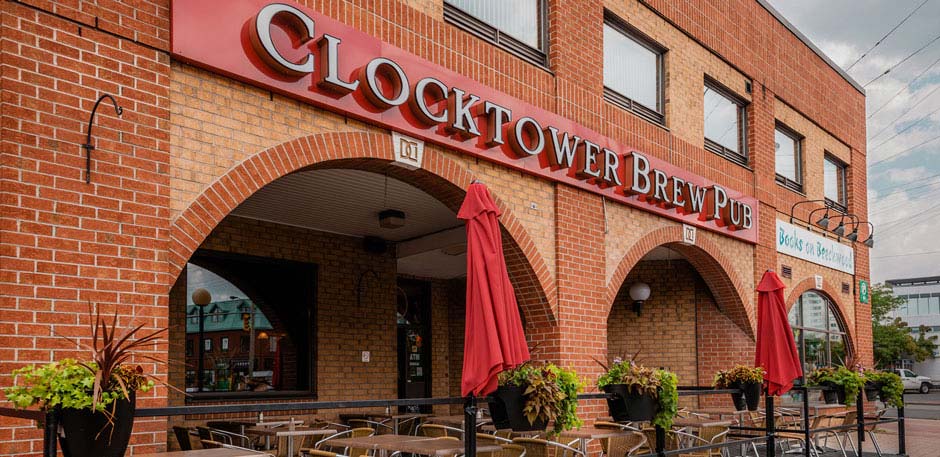 The need for a partner facility is perhaps unsurprising considering the Bank Street site serves all five Clocktower pubs as well as a growing presence across the province, which includes the Beer Store, LCBO and an increasing number of grocery stores. The brewery sells 3,000hl a year with around 2,500hl produced at its own facility. A recent investment in a three-head canning system from Cask Brewing Systems has enabled the company to expand its small-pack sales, too.
2016 has been a year of development for Clocktower, but when it comes to developing its beer portfolio, Fiori and his brewing team maintain a considered approach to its recipes
"One thing at Clocktower does well is staying in the 4.5% and 5.5% range of beers. We've never really looked at high ABV, because we are approachable and we want to stay that way. We think of ourselves as a gateway," he says. "There are others in town do those much-higher ABV beers, and they do that well. But we can still be fun without going that far out."
He adds: "For myself, drinking in pubs in Scotland, and the UK as whole, these were the gold standards of pubs and the ones I enjoy, which is what they were aiming for. And that is reflected in the beers, too. So we went for as close as we could get to those types of environments. There's not an awful lot of places over here trying to imitate the UK style of pub. They are going on the volume approach. It's not cool, it's not personal, and I don't get on with it."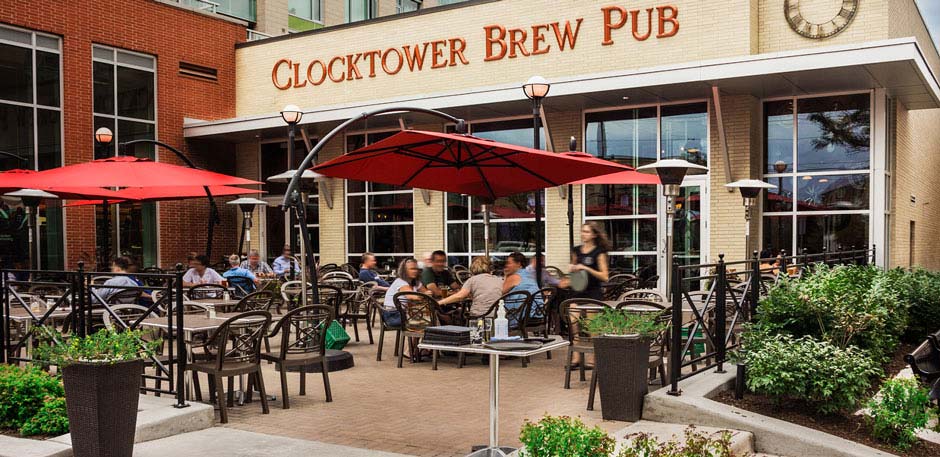 Fiori points to the Clocktower restaurant clientele that it serves as a major reason for this approach, but is keen to point out that the team simply rests on its laurels when it comes to brewing.
"We were first to bring a Pumpkin beer to Ottawa eight years ago, and the same with a Berliner Weisse. It's fun without having to push boundaries for the sake of it. Only this past year we did an official Star Trek beer, and we continue to push the envelope with the implementation of different styles and different ingredients," he says. "Some breweries do that for the sake of it, that's the game they want to play and the beers that they probably want to drink. Arguably they are brewing for their own palette and not other people's. Which is their decision. What is also important is that we show drinkers that just because they drink one type of a style, that there is room for manoeuvre. The North American IPA style is one style of IPA, it is not the ONLY style!"
Fiori adds: "There are lots of people that still just drink blonde beers. That is fine. But by coming to us, we can hopefully do something to convert them to other styles such as Red ales, Wit beers and Brown ales."
At Clocktower, its Kölsch is the number one seller, often followed by the seasonal beer they have on at that period in time. But during Fiori's near 10 years at the business, he has noticed considerable shifts in people's drinking habits in and around the province.
"People's perception around craft beer has definitely changed. When it first started the situation was very much that if you wanted to drink something good, you had to look at Stella or Heineken. So what's interesting for me, is that people have come to accept change. It was easy to see the early adopters that moved on to drinking blondes, Reds, and IPAs. as a result, breweries popped up to cater for that," he explains. "But there are other groups that took a bit longer to slowly get their minds around it, and that's important. What's key is those beers are not on the fringe anymore. It's there, everyone knows it's there, and that is great."
And while there has been marked changes across the drinking landscape in Ontario, Fiori explains that emphasis breweries are placing on quality and consistency continues to change and develop, too.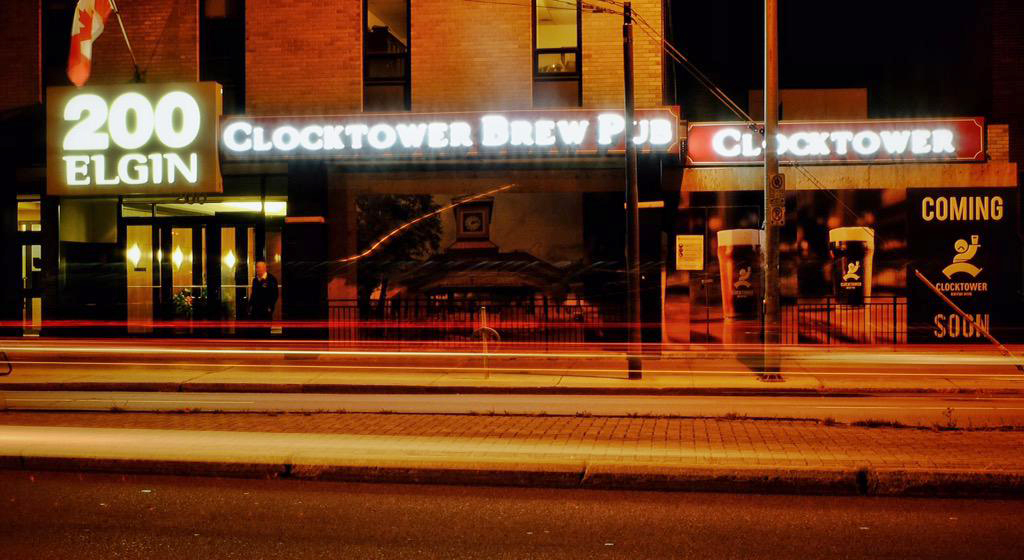 He says: "It's an interesting thing. In Ontario there a lot trained brewers, but we have to make sure that with all the new facilities opening, everyone is keeping to the level of quality and consistency that is expected of us.
"It hurts everybody if you put out a bad beer because there are still people that generalise craft beer so everyone gets hurt by a negative experience. We need to elevate people because a negative experience is the one thing that can derail all the good work done by this industry.
"Here at Clocktower, we have a lab and an experienced crew so it's also about having firm protocol and procedure to ensure everyone is doing the same, all of the time. It can be something as basic as drinking your beer, several times, before it goes out. We are constantly improving and it is something you have to work at because it is easy to let slip if you don't keep that at the forefront of the agenda."
With quality and consistency a prerequisite for Clocktower, Fiori and his team are looking ahead at the next stage of the brewery's development. The Cask canning line arrived earlier this year, new delivery vehicles will arrive in the coming months and the company is continuing to grow its sales team to broaden the visibility of Clocktower. It is also gearing up for the 150th birthday of the country it calls home, and the ways it can celebrate this.
He adds: "In my ten years, I have never had two years that were similar, they have always been wildly different. We are forced to adapt, to change, to grow and expand. And we will continue to do that."