"I think it's something of a pendulum swing, but beer is like that it's cyclical. People were after monster beers but now there is much more of a focus on sessionable numbers. I find drinkers are more inclined to opt for a beer where there is less of a punch in the face, and lager is no longer a dirty word in the world of good beer," explains a pensive but enthused Connor. K. Patrick musing on the ever-changing beer landscape that surrounds him. We're catching up at the tail-end of 2016, 12 months that have been a period on transition, growth and development for the Calgary native, but it's a year Patrick is eager to build on in 2017, and beyond.
But rewind more than 10 years and Patrick's career could have panned out very differently.
"I had always been focused on football and committed a great deal of my life to it," he explains. "I had the goal to play in the CFL, and that journey took me to the US, where I played for a few years in Billings, Montana. I wasn't concerned that I wasn't taking school because that was very much my focus."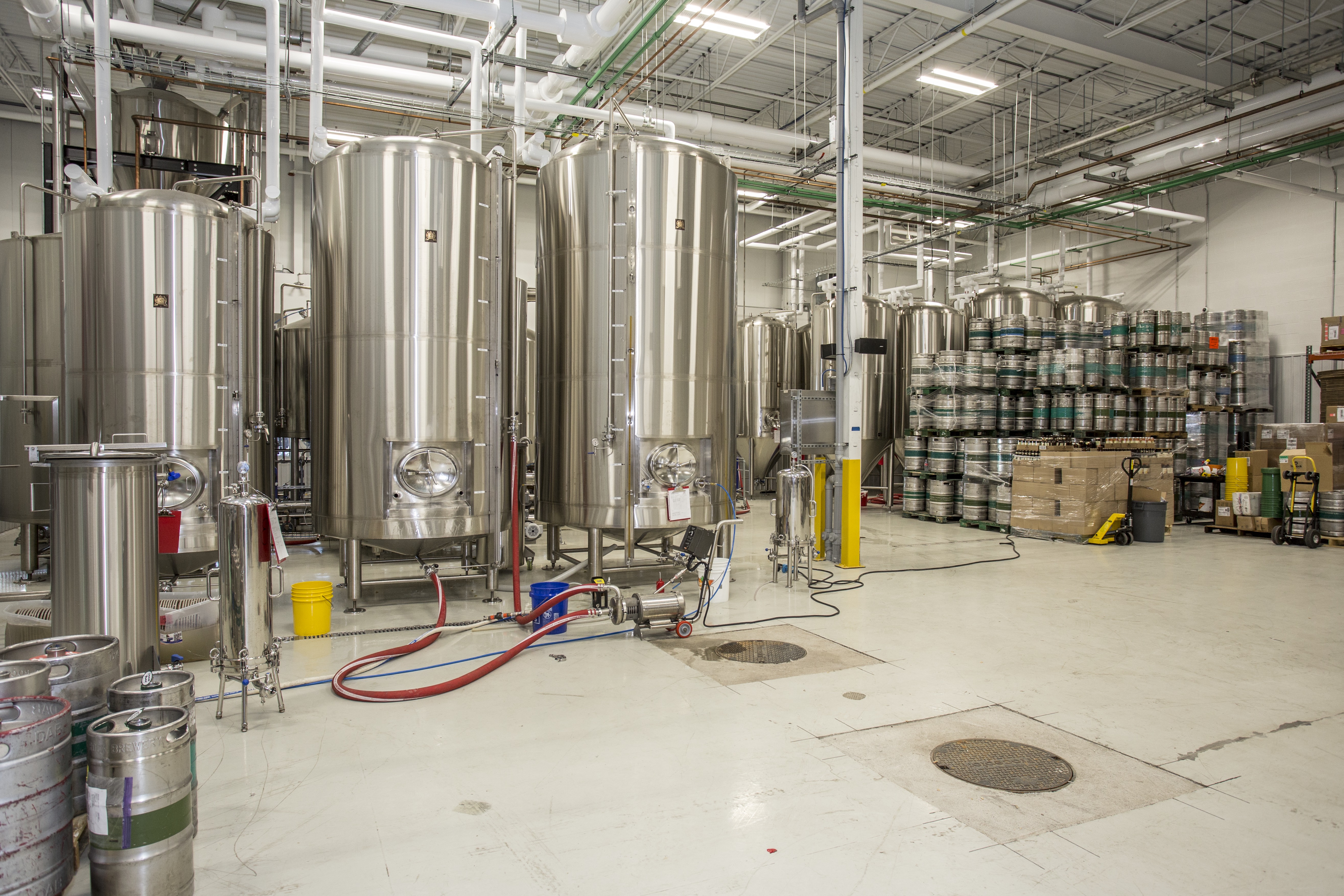 But before long, Patrick was back in Calgary and it was then, aged 24, injury hit and he was forced to take a step back and assess his options. "That took things in a very different direction, which was something I had to deal with. Before long I had been hired to work on the oil rigs up north and to be honest, I was two weeks away from doing that before another opportunity came knocking," he explains.
And that came in the form of the Winter Olympics in Torino, Italy in 2006. A good friend from Calgary was heading to Europe to follow a childhood friend, Morgan, who was representing Canada in the bobsled category and the temptation for Patrick was too much to resist.
"I had the two choices and chose the latter. We had quite the trek for a couple of months, I suppose you could call it Europe by night as we sure didn't see a lot of it during the day!" he laughs. "What places like the UK did give me an opportunity to do though was try a lot of beer, beer that I hadn't tried before and it was something I fell in love with. I couldn't tell you what we drank but what stuck with me were the flavours. It wasn't the boring bland beer that I had seen previously. While it didn't make me immediately want to run home and become a brewer, it started my immersion in the industry, which has led me to where I am now. It was eye opening."
Over the last 10 years, Patrick worked his way up through Big Rock's brewing program, putting in his first two years learning the ropes in brewing, four years in filtration, two years in quality control, and then back to brewing as a lead hand.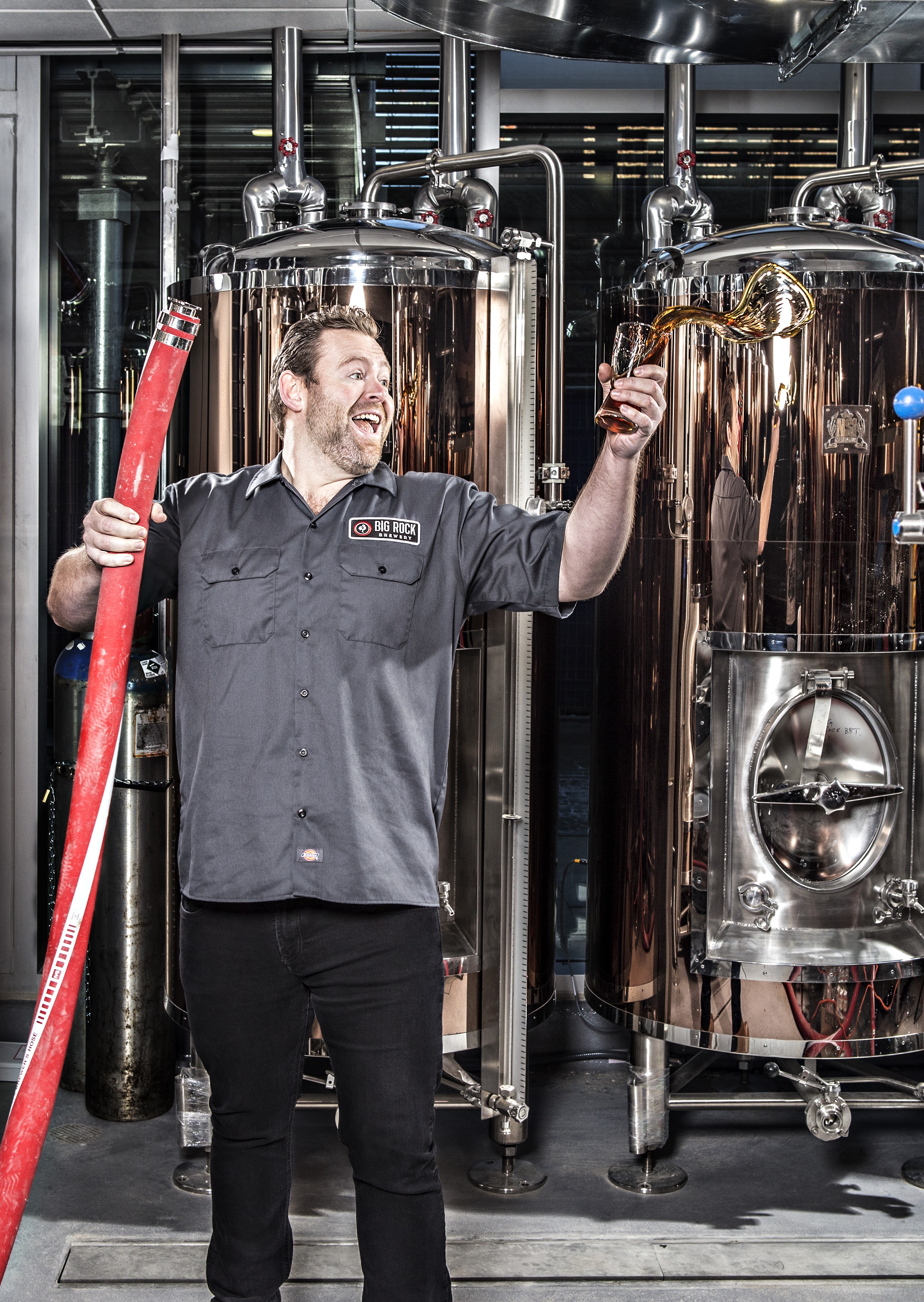 Along with his mentor training under the direction of Brewmaster Paul Gautreau for more than 10 years, Patrick has also earned a Power Engineering Diploma from SAIT, a Diploma of Brewing from the Institute of Brewing and Distilling, and the Concise Course in Brewing Technology from the Siebel Institute of Technology in Chicago. Not bad for someone that still feels they fell into the profession.
"Upon returning home, I wasn't sure what I wanted from life but saw the posting for the brewery at Big Rock. It didn't require a brewing background but my time in the refrigeration industry helped on that side of things," he says. "I met Paul, we struck it off and he hired me. The timing just worked and it wasn't long before I fell in love with it. I knew I wanted to make it a career."
And that was a career at Big Rock.
Big Rock was founded by Ed McNally. A lawyer by trade, the 1980s saw McNally represent a group of barley growers in a legal action against the Alberta Wheat Board. During this period, he soon realised that Alberta's climate produces 2-row barley, something that is ideally suited for malting. Couple this with access to glacial water from the Rocky Mountains and McNally had the making of a good brewery.
At the time, most barley production in Alberta was used as cattle feed. With an entrepreneurial background, McNally decided to open a craft brewery.
By 1985 he had found a small space to set up shop and brought on board their first brewmaster Bernd Pieper from Heineken. They started creating the beers that McNally liked, making the beers he wanted to drink, not what will be popular, he said at the time. That philosophy resulted in its first three beers being Bitter, Porter and Traditional. Of the three, Traditional was a hit, and continues to win praise today.
"As for the others, well, Ed really liked them," the brewery said.    
Fast forward nearly a decade and Big Rock took on its second brewmaster in the form of Larry Kerwin, a former brewmaster for Molson. Kerwin had started as a brewer at Big Rock under Bernd Pieper in 1994, eventually taking over as brewmaster in 1998 upon Pieper's retirement.
But it is the third, and current, brewmaster Paul Gautreau that Connor Patrick learned the ropes from. Gautreau, who has built its Vancouver and Etobicoke breweries, joined Big Rock in 1986 as its fourth employee, and worked in marketing and operational capacities before replacing Kerwin.
The team explains: "Like any Brewmaster worth his malt, Paul is charged with providing consistent magnificence in our beers. Since Big Rock is a craft brewery, a big part of that entails ensuring that everything that goes in to our beers is natural, of the highest quality, and brewed to the exacting standards genuine craft beer demands.
"Paul has traveled throughout the world training with the best of the best. He is a graduate of the Brewing and Packaging program at The University of California-Davis, the Brewing & Malting Science program at the University of Wisconsin-Madison, and the prestigious Institute of Brewing and Distilling in London, England. He is also a member of the American Society of Brewing Chemists, The Institute of Brewing and Distilling, and he's served as our district's President of the Master Brewer's Association of the Americas."
Under Gautreau's tutelage for a decade at the 200hl Calgary brewery, Patrick has seen the industry develop massively. 
"The industry has grown so much in that time. When I joined, there were only a fraction of the breweries we have now," says Patrick. "There has been a boom and I have been lucky to have seen that shift, not only with brewers and breweries but also the styles that have become popular in some regions and not others."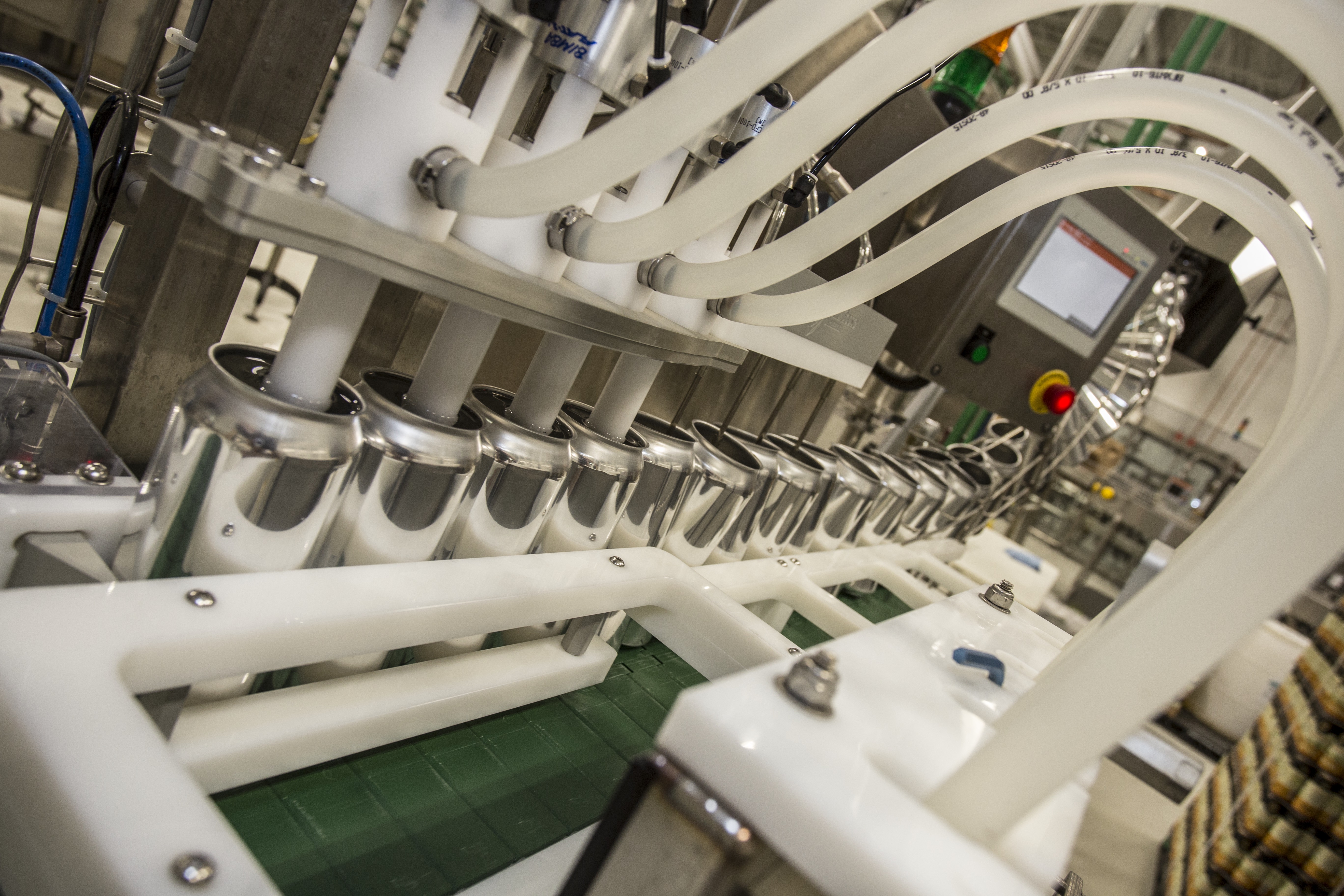 And it's a move to a new region, Ontario, which was the highlight for Patrick in 2016, heading up the smaller 35hl brewery Etobicoke that will be the brewmaster's focus from now on.
"Ontario is brand new for us. We have distributed here for a long time, but with our new 35hl NSI brewhouse in place, we can only grow further," he explains. "We are known out here, we have recognition, and people have previously travelled to see see us in Calgary, which is really great. But we are up for the challenge of proving ourselves with our own brewery in Ontario, which is a very competitive market. We also want to stay connected to the community here. I think that is something we are known for, and very proud of, in Calgary so I definitely want to promote that in Ontario, too."
In addition to the company's 35hl brewhouse, Big Rock is running a Wild Goose canning line capable of filling 355ml and 473ml cans, as well as a Kosme bottling line to fill 330m and 650ml vessels. And with an excellent setup in tow, Patrick is up for the challenge of proving himself once again.
He concludes: There is a lot of competition here but there are a lot of people in Ontario, too. It's about getting into a market where there is already a great deal of good beer being produced by lots of respected breweries. For me, the competition ensures we are always looking to up our game.
"We want to produce fresh beer and sustain ourselves in Ontario. I've been given an opportunity and it was one I could not pass up. So let's continue making great beer, connect in the community, and make a mark."