It's the first week of 2017 and it's a period of transition for Nickel Brook, as well as a member of its team, Matt Gibson. Previously responsible for sales and marketing at the Ontario brewery, Gibson is in the process of training up a new team member to take on his sales responsibilities, allowing the Toronto-born former corporate litigator to focus full time on the marketing and communications element of his role.
"It's hectic but it's positive. I really enjoy marketing and it shows we are moving in the right direction by growing the team. We are proud to be part of this community, but we also want to show we can take a lead in certain areas, and we're fully aware of the effort that takes," he muses. 
In 2017, Nickel Brook celebrates its 12th anniversary. Established in 2005 by John and Peter Romano, the brewery is named after the former's children, Nicholas and Brooke. But despite being more than a decade old, it's in the last few years that have seen the company truly come into its own.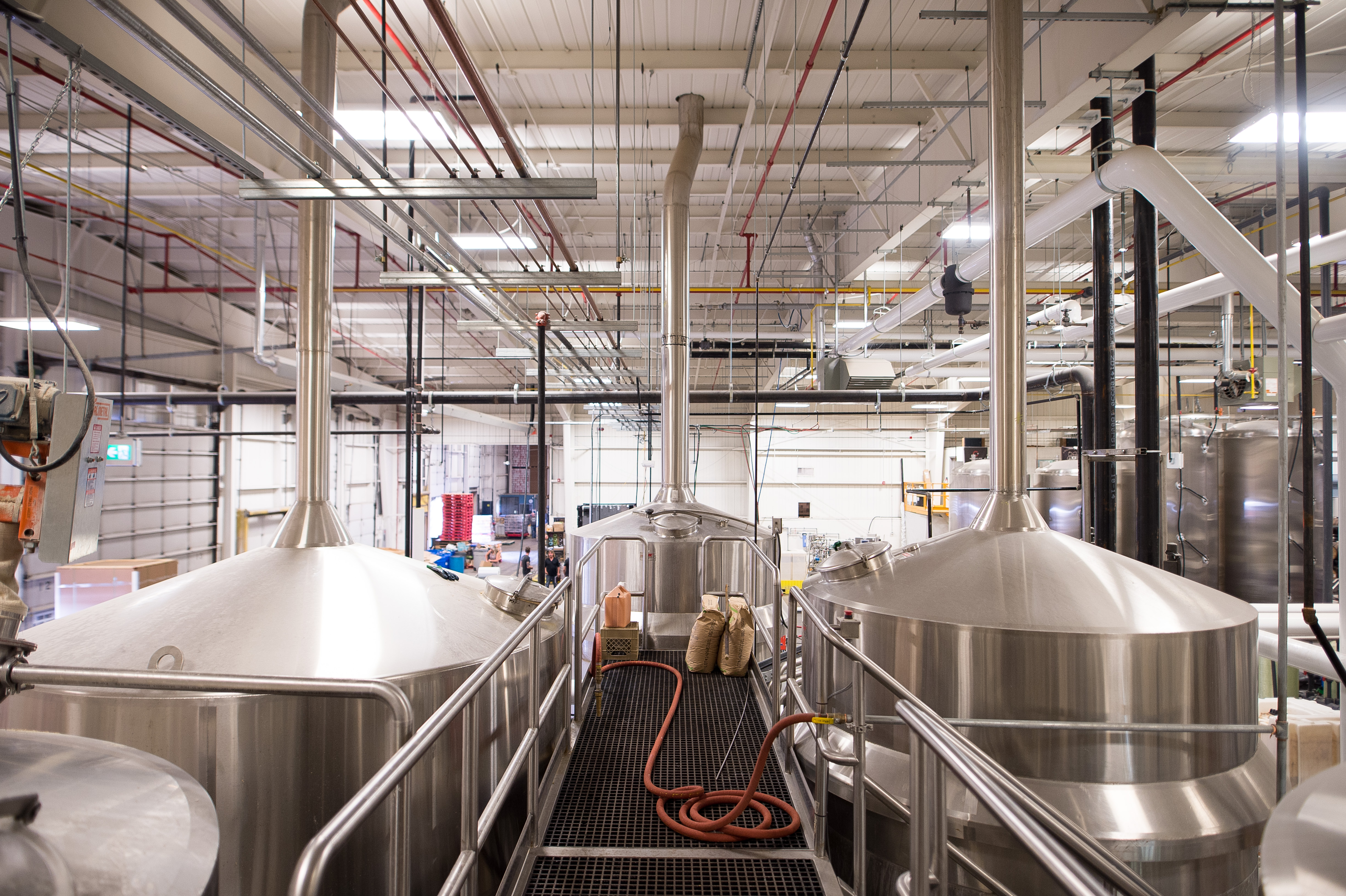 Nearly three years ago, Nickel Brook announced it was joining forces with Toronto's Collective Arts Brewing to open a new 40,000 square foot brewhouse under the guise of the Arts & Science Brewery. Located in the former Lakeport Brewing facility in Hamilton, the facility gave both businesses the chance to expand and cater for increased demand for their beers. Fast forward to June 2015 and the site was in operation, with the brewery officially opened that November.
"We are still growing into the space but it has allowed us to increase capacity and production. It has enabled us to grow," says Gibson. "The move made sense for both parties. We contract brewed for Collective Arts but they wanted their own space, and we needed to expand. The Lakeport opportunity presented itself and the Hamilton location worked for both breweries."
And worked it has.
A number of additions and amendments have also been made to the original brewing equipment purchased from Sleeman's defunct Dartmouth, Nova Scotia brewery. Modifications to the original system include a new whirlpool to handle its late hop additions, a new external wort calandria, as well as increased grain handling systems, owing to Nickel Brook's use of high gravity, all-grain brewing. The Hamilton operation comprises a five vessel 60HL brewhouse with a projected output in 2017 of 70,000HL.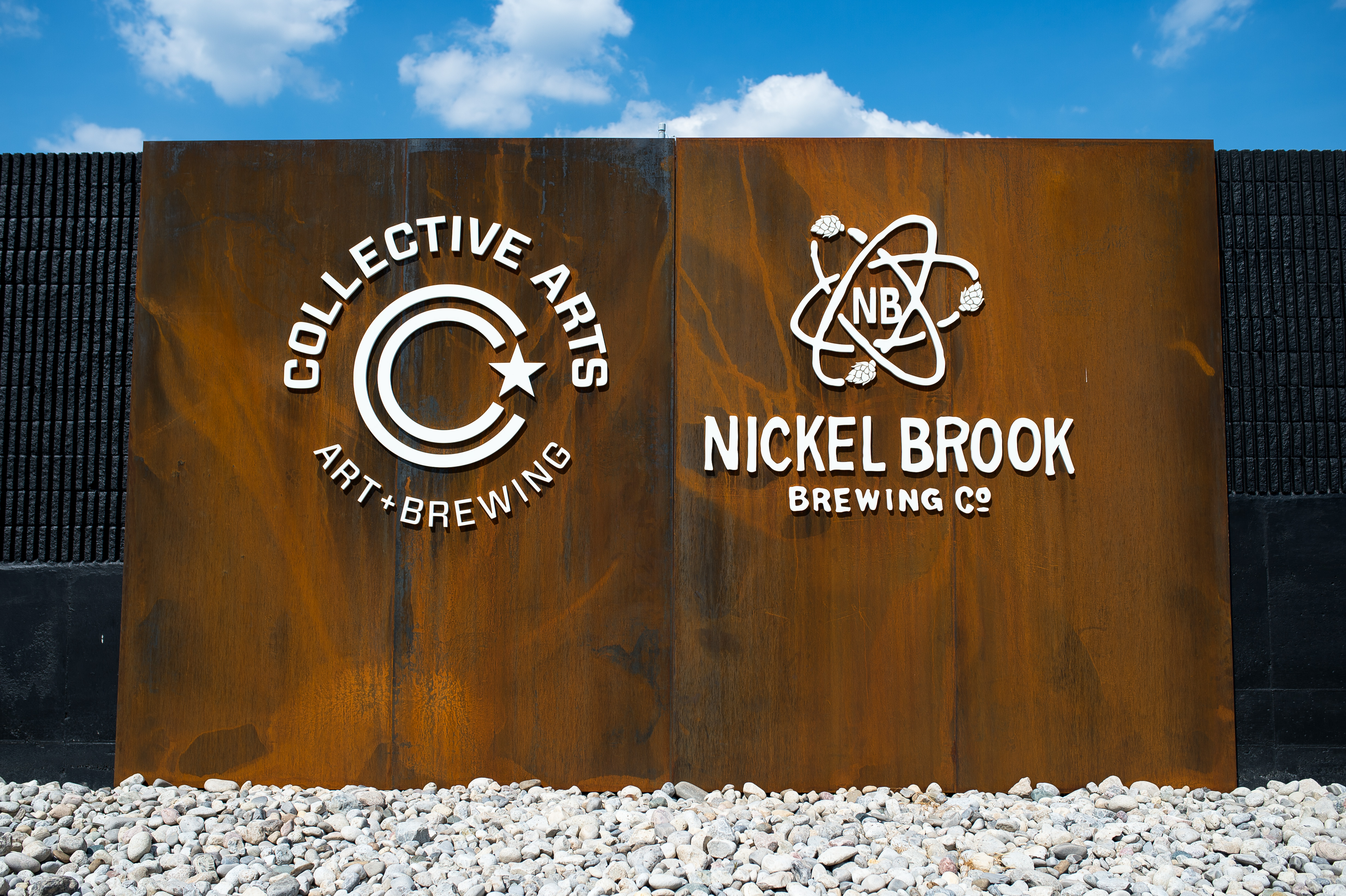 The improvements and expansion made to the Hamilton brewhouse setup have allowed Nickel Brook to concentrate on the production of their "core" range of beers such as Naughty Neighbour APA, Headstock IPA and Cause & Effect Blonde Ale at the facility.
And its these beers that were made available in more than 50 Beer Store outlets across Ontario at the end of 2016, a move that broadens the brewery's presence across the province. 473ml cans of Naughty Neighbour APA, Headstock IPA and Cause & Effect Blonde Ale are available in 57 Beer Store outlets, and the brewery is aiming to expand into more stores this year.
Nickel Brook's Cause & Effect Blonde is a 4.7% "refreshing and easy-drinking" beer that won silver at the Ontario Brewing Awards, while its Naughty Neighbour American Pale Ale comes in at 4.9% and is a tribute to the American craft beers of the 1980s that kick-started the craft beer revolution. The third beer available in the Beer Store, its 7% Headstock India Pale Ale, is currently the top-selling craft IPA in the LCBO and, according to Nickel Brook, is "not for the faint of heart, this is a hop-lover's dream come true".
For Gibson, who found his love for beer during a trip to Belgium, this expansion is a positive step for the business. The brewery previously had a presence in the chain but demand for their beer forced Nickel Brook to focus on supplying the LCBO.
"The Beer Store presence is interesting due to chain's ownership structure. So we're really competing with some of the major beer brands out there, but hopefully it's a new set of eyes on our product that can lead to bigger things. The Beer Store also takes good care of the beer, too," he explains.
Combining these channels, along with the growing number of grocery stores that supply Nickel Brook beers ensure the off-trade element of sales is heading in the right direction.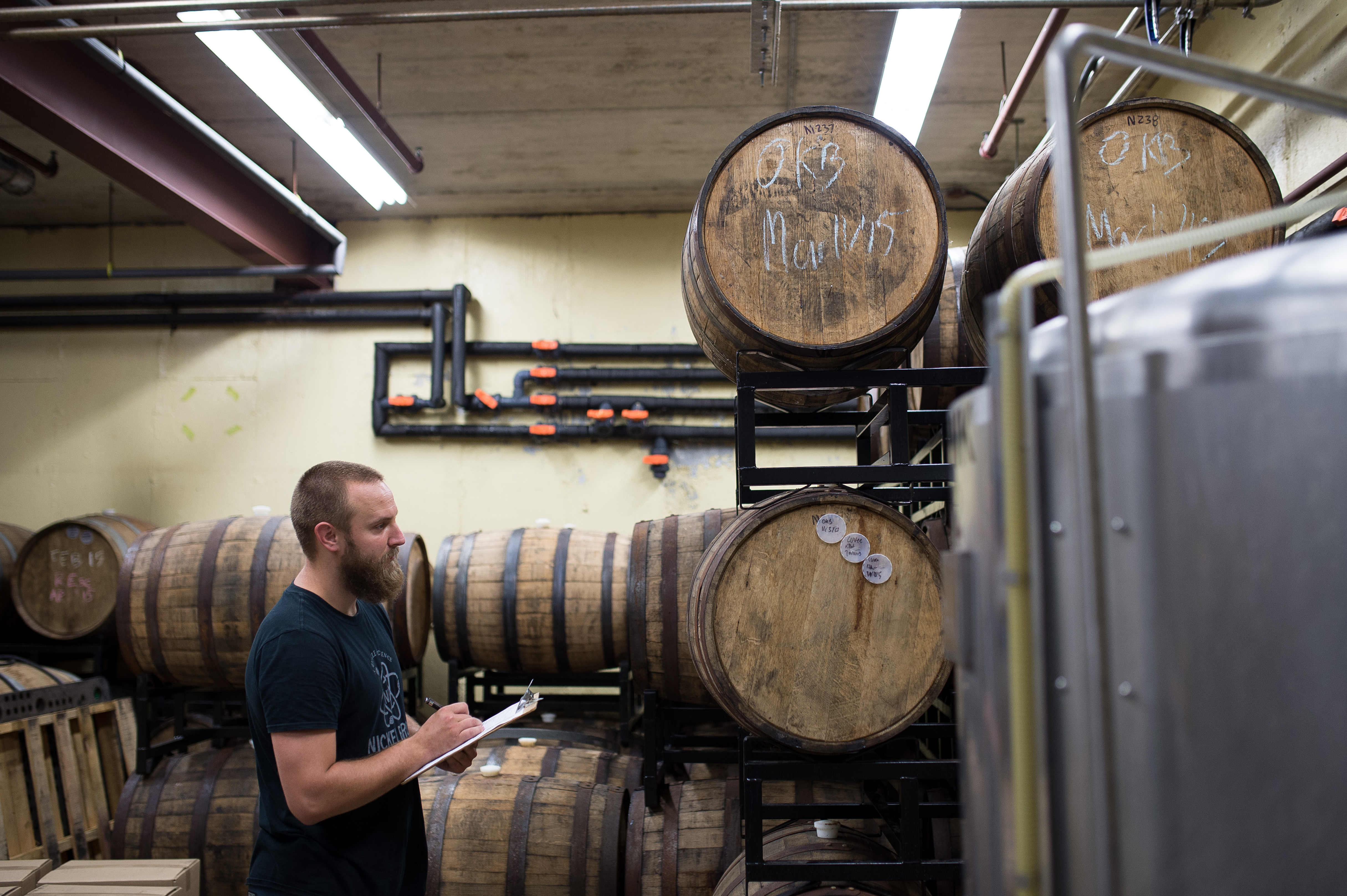 While the brewery continues to enjoy growing demand for its IPAs, blondes and stouts, a shift in focus during 2016 is what really excites Gibson. With the Hamilton brewery well up-and-running, John and Peter Romano saw an opportunity to do something different with their original brewery in Burlington.
This involved brewing funk and sour beers by converting their old Better Bitters facility into the Funk Lab, a space completely dedicated to small-batch funk and sour beers. It's already starting to reap the rewards, too. The Funk Lab facility had an output of approximately 1500HL last year, which the team is looking to push to 4000HL in 2017.
They started with Cuveé, a bottle conditioned sour and last year Nickel Brook won Gold at the Canadian Brewing Awards for its Über Raspberry Berliner Style Weisse. Ceres, a Cucumber-Lime Gose, also got tongues wagging, and a small-batch Peach Berliner sold out in a week.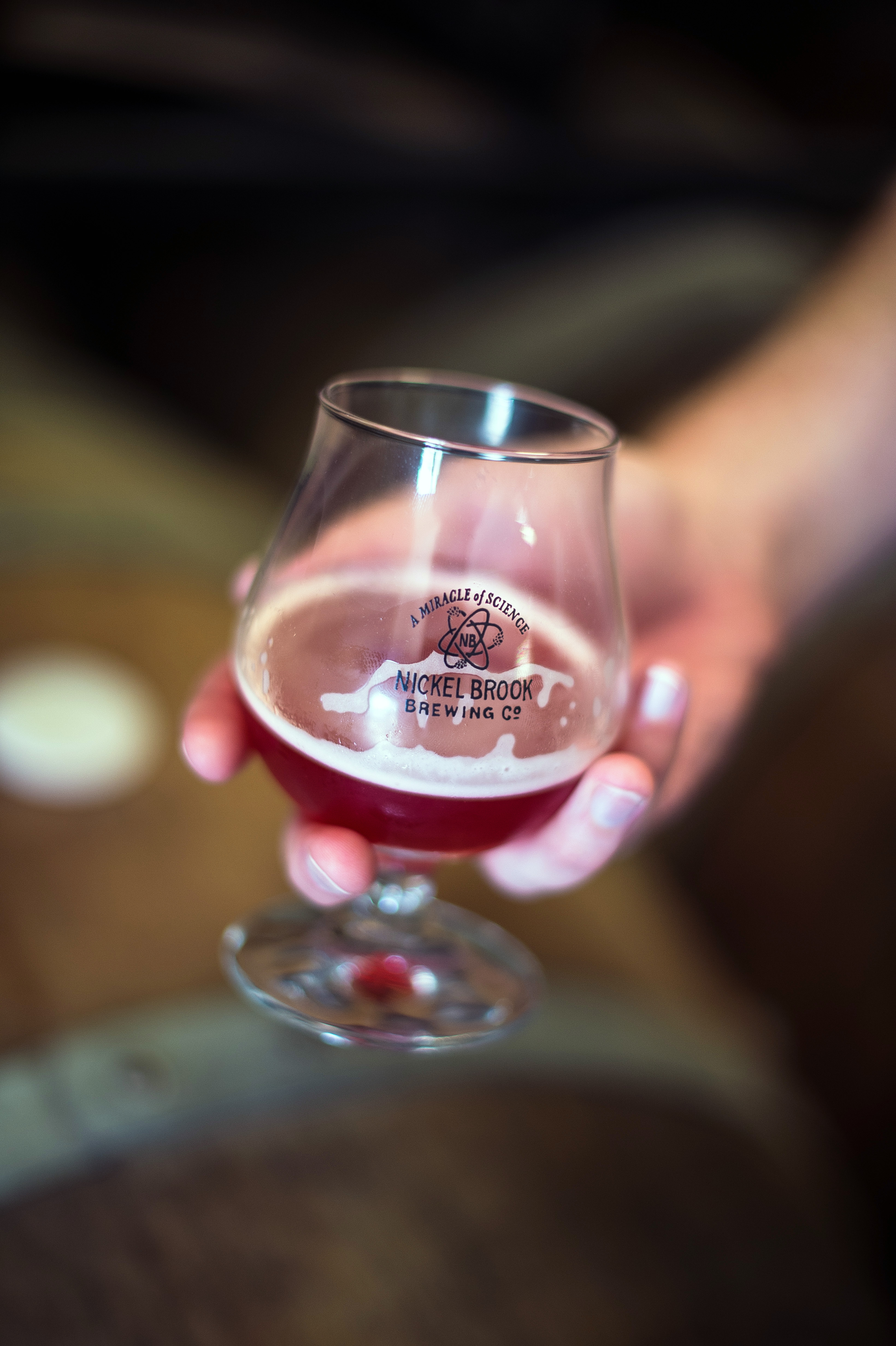 "We are trying to take a lead in Ontario and do sour beers properly. We're not really interested in kettle sours, which are also awesome, so repurposing the older brewery was a perfect opportunity," says Gibson. "John and Peter looked at the space, they wanted to ensure the great team there could still brew there and with Hamilton having the core brands dialled in, it made sense."
He adds: "It's an experimental approach, but we are doing it in a major way. It can be scary but where is the fun if you don't take a risk? Compared to the US, I think Ontario and Canada are still catching up in some senses when it comes to sour beers but we want to change that.
"John and the team hit the States a lot, which has a much larger sour scene. You just need to look at the amazing work being done by Wicked Weed and Jolly Pumpkin, fantastic beers. For us it is something of a leap of faith but if we establish ourselves as the first to really do this properly in Ontario, then that is a very good thing."
But the success Nickel Brook has had with the Raspberry Über Berliner Style Weisse and other award-winning beers has given the brewery confidence.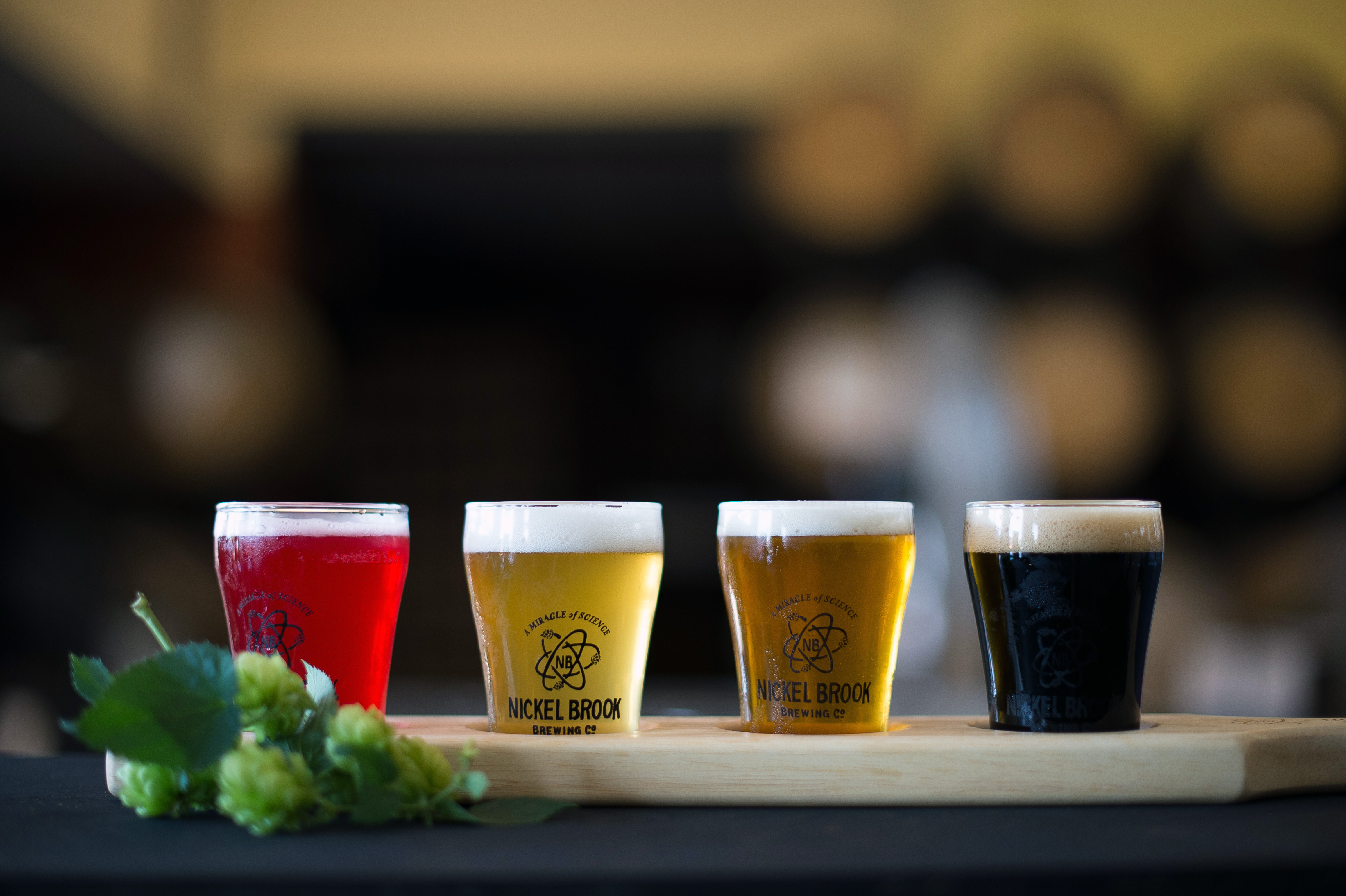 "That beer went in to the LCBO in the Summer of last year as a limited release but I believe we have only just now stopped supplying it. Drinkers are relating to it and picking it up in great numbers.  I think people see the term raspberry, and know what that tastes like, and lots know what a sour can taste like, so they can make that association," he says.
"It is the same with Cucumber-Lime Gose. People are getting over the fear and as more breweries make sours, it helps make them more approachable. But don't get me wrong, consumer education remains our biggest challenge, to let people know that beer doesn't have to just be hoppy or light and yellow."
Like anything at Nickel Brook though, Gibson is more than aware of the importance of balance.
"Sour beers will keep growing, I am sure of it. As more breweries experiment, and more do it well, then more people will try them. But I see people asking if sours are the next IPAs, I just can't see it. Craft beer is growing 20-30% year-on-year here, so the market is getting more competitive and crowded so it is more important than ever to stay at the top of your game. We wanted to have a USP, we now have one. It is time to prove we can continue to produce great beers, of any style, that people enjoy."