"I've lived here for years and had no idea there was a brewery here!". It's something Ryan Mackey, owner of Vancouver Brewery Tours loves to hear when giving tours of the west coast seaport's breweries. But for somewhere growing like Vancouver, you can't imagine too many of the cities being able to keep a low profile for much longer.
For someone like Mackey and his business, he has an interesting position in Vancouver's craft beer scene. As a tour company, they connect a segment of the market that is not as familiar with our beer scene. They attract tourists coming to town seeking to experience our local breweries, many whom have heard of Vancouver's growing reputation as a craft beer destination and the interesting things happening here.
In fact, he explains, it is not uncommon for many of their tourist guests to arrive in Vancouver on a Friday evening, and the first activity they book for their stay is our brewery tour the next day.
"I believe this says something about the priorities of these travellers and speaks to the potential for Vancouver as a city to capitalize on craft beer tourism, a rising segment of the traveling population world wide. All one has to do is look to the emergence of brewery tour companies in cities all over the world like Brewvana Brewery Tours in Portland, or Dave's Brewery Tours in Australia, or in Victoria BC with Westcoast Brewery Tours to see the rise of the craft beer tourist and of our industry," he explains.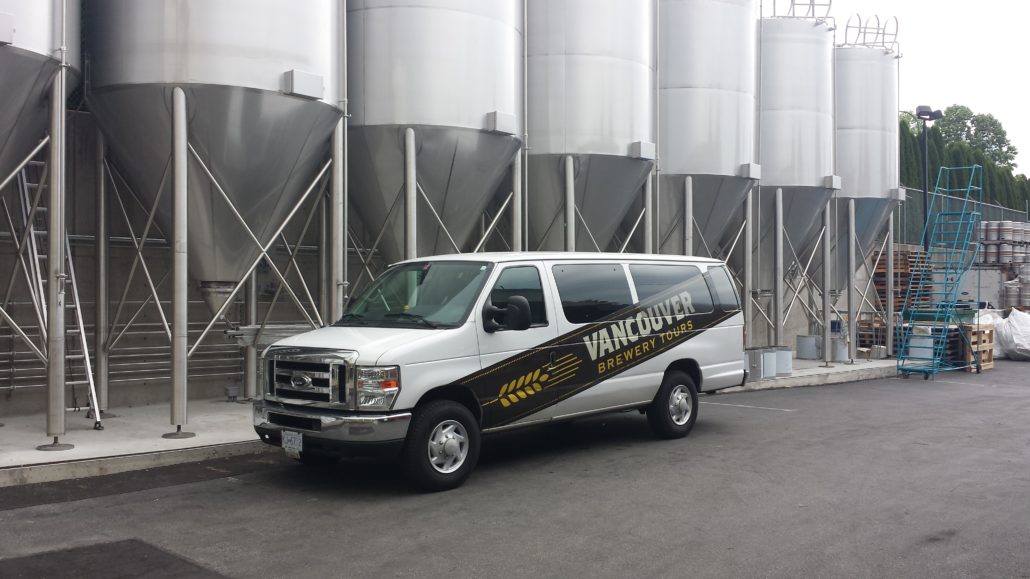 Mackey is also keen to draw attention to the amount of locals who have hopped on tour with them over the years. "While many tour companies cater almost exclusively to out of towners, we continue to host a high percentage of locals looking to explore their local breweries and of course drink great beer for an afternoon.
"Vancouver's craft beer scene started growing exponentially about four years ago, which is coincidentally the same time that Vancouver Brewery Tours started operations. The scene was much different back then. At that time, we had six craft breweries on our tour, mostly ran tours on the weekend and had two staff in total. Fast forward to today, and we currently have 19 breweries on our tour and counting. We host tours daily and have a staff of seven who all come from the craft beer community in Vancouver."
There is positive change taking place in Vancouver and it is being fueled by its growing family of breweries. 

"The brewery scene in Vancouver has grown like crazy here in Vancouver.  Here at Bridge Brewing, we are 5 years old and we are the old timers in craft beer, its crazy to think that, we are still learning lots," explains Bridge Brewing co-founder Leigh Stratton. "It's definitely more competitive because of the increase in breweries and I think that's a great thing.  It keeps us, especially at Bridge, ensuring we are consistently searching and experimenting with new beers to stay ahead of the curve.  An example is our Side Cut IPA, we were one of the first to brew a North East style in Vancovuer, and it recently won Silver at the CBAs.
Bridge Brewing Company was Vancouver's first ever nano-brewery when it opened in 2012. The demand for their great-tasting, high quality craft beer led it to exponentially expand and add to their brewhouse capacity. Despite this growth, they retain the artistry of a traditional, intimate brewery and are working as hard as ever to ensure the production of a top line of specialty beer.
The company currently has a 30bbl brewhouse and can produce about 6000 hl annually. And they are looking forward to maxing out our fermenters within the year. In the brewery's five years in business, Stratton says drinkers' tastes, much like the brewing scene in Vancouver, has developed and evolved. 

"I'm proud that we are a brewery that is constantly brewing new and exciting beers for our drinkers.  Most had never had a milkshake or North East IPA and now they are some of our top sellers.  So I wouldn't so much say they have moved from one style to another, but evolved their palates as we have introduced new beers," she explains.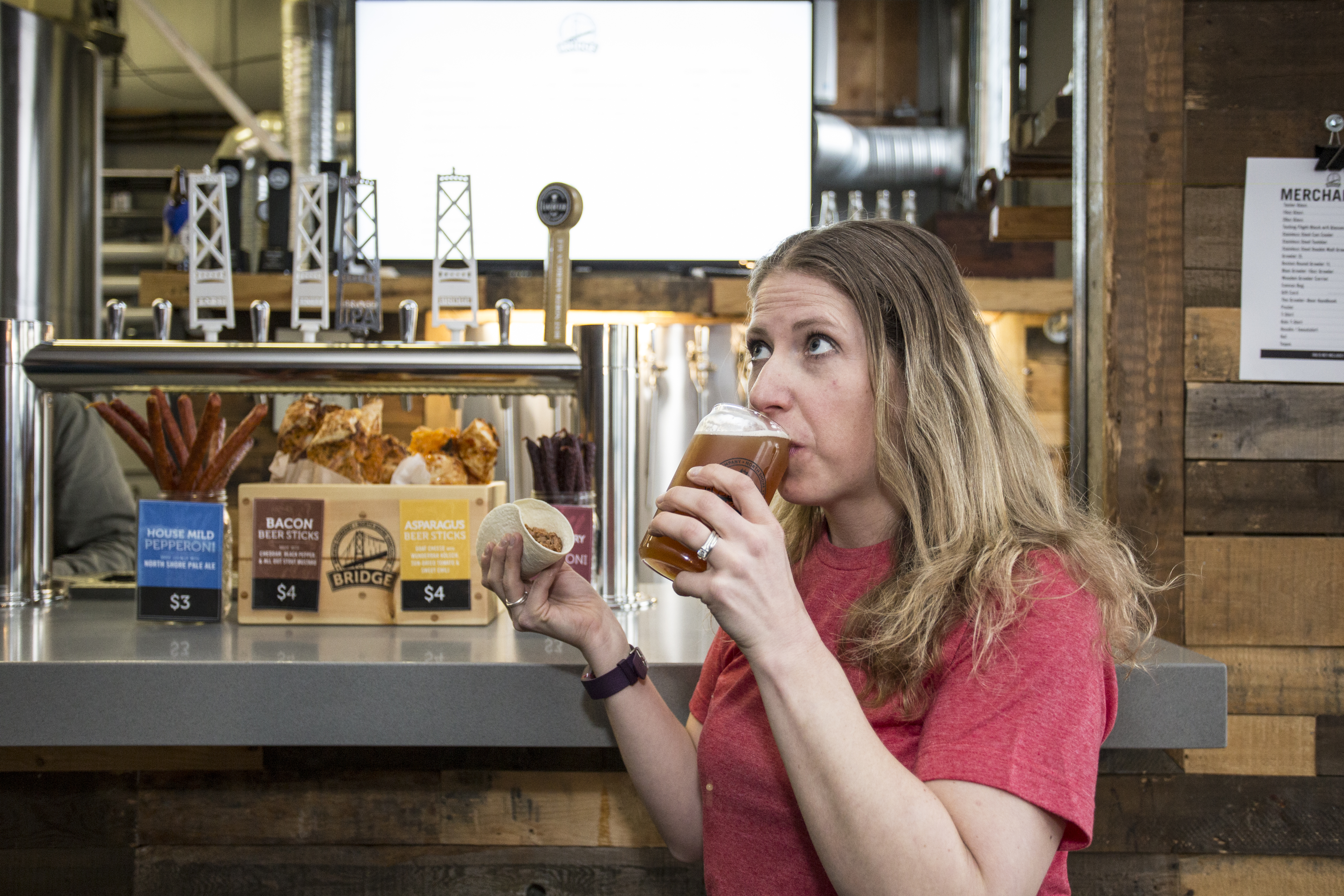 "The growth here is coming from drinkers enjoying more craft beer.  Either they are becoming 19, moving towards beer from other beverages, or discovering craft, away from Macro.  The challenges lie in keeping up!  Our biggest opportunity is that we are able to grow and sell more, and the challenge is ensuring we have the correct beer in the correct format for our customers.  For example, we sell our Bourbon Blood Orange in 50, 30 and 20L kegs, 650ml and 355ml bottles and 473ml cans.  Making sure we have the correct inventory is a very in-depth spread sheet."
Steve Thorpe, co-founder and managing director at Postmark Brewing, agrees with Stratton. The company runs a 20HL system and has an internal capacity for about 6000HL and to use his words, Postmark is maxed. The company is currently working on some partnerships to help it grow, because they we want to grow, both in its backyard and Nationally/Internationally. Postmark currently sells in Western Canada, Thailand and China, and are talking to Ontario, Quebec, Atlantic Canada, USA and other Asia Markets. All tied into the core value of the company that is "Consistency is Key".
"The industry is still growing at a rapid rate. The biggest change I am seeing is the opening of more small town/rural breweries, filling small communities niches. Which is awesome! The medium sized production brands like Postmark are not opening like they were, likely because of competition at the distribution wholesale level," he says. "We are seeing people explore more outside their regular tastebuds. People are still looking for what is next at the brewery. Which is fun, but makes production forecasting very hard for a brewery of our size. We have also seen a big adoption to Session style beers, which is fantastic for Postmark as our entire brand is built around Session beers. Low alcohol is a big trend across the entire beverage industry."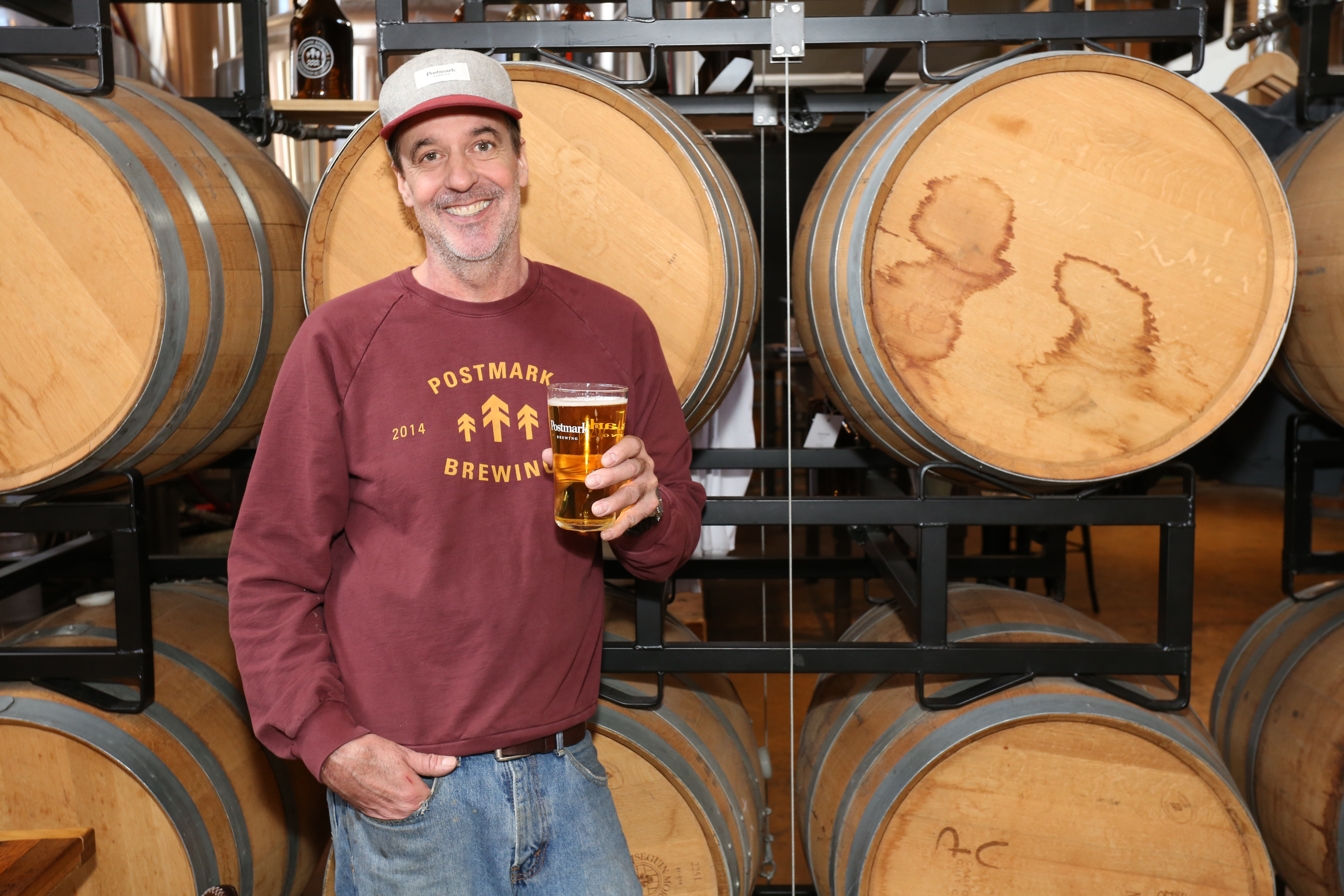 Jorden Foss is the co-founder Steel & Oak Brewing Co, located in New Westminster. The brewery runs a 17HL brewhouse, 4x34HL FV, 3x52HL FV, 3x100HL FV, and one 17HL FV, with several 50HL Brite tanks. Their biggest moving beer is a Red Pilsner which they give a full 6 weeks in the tank so, according to Foss, its production will never be as high as it could be if we they turning out IPAs in 3 weeks. This year they are looking to do around 4,700HL (up from 3,000HL last year and 1,500HL our first year) and figure that the facility will max out around the 6,000-6,500HL mark.
"The biggest shift in the craft beer scene is the shift away from growlers. As more breweries package their product less people are bringing in growlers to be filled. I'd also say there has been a larger shift to cans. What used to be a heavy bomber market is now more 473ml based," he explains. Foss notes that IPA is still king even though the brewery doesn't produce on full time.
"But people seem to be shifting to more sessionable styles that you can drink multiples of. I'd also say that the Vancouver drinker's pallet has matured over the past couple years considerably which is awesome. Also, like most other craft beer hotbeds, people want what's new, what's different, and what's not going to be around for a long time.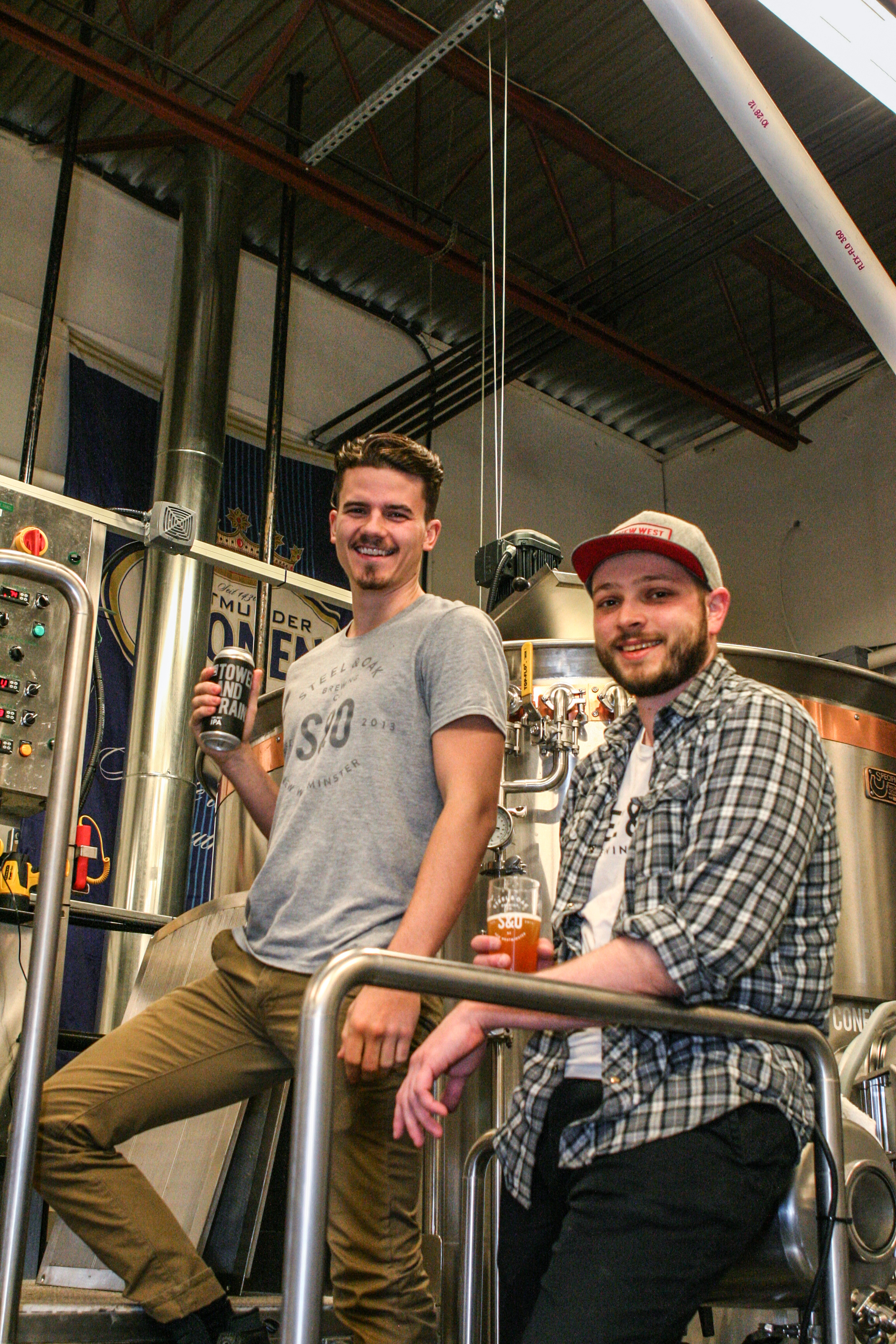 So, for breweries like Bridge Brewing, Steel & Oak and Postmark Brewing, just what makes the Vancouver beer scene distinct?
"We are both young and experienced.  We have amazing talent throughout the city and love working together.  Is this distinct from other cities?  I doubt it, but definitely distinct from other industries.  I don't know anywhere else where I would call a competing brewery to let them know their beer is out somewhere so they can send more!  Vancouver is set apart from others as we are consistently trying new beers.  Because we are so new, we aren't tied to any strict traditions.  It's a challenge when people are always asking "what's new" but that's a challenge we are eager to meet," explains Stratton.
"I think it's a great mix of veterans making fantastic classic styles and young folks that have come from an experimental home brew scene that push the envelope," agrees Foss. "The market and the scene are still young too so brewers and craft beer enthusiasts are excited and enthusiastic and I think that shows through in the beer being made and the vibe at Tasting Rooms around Metro Van."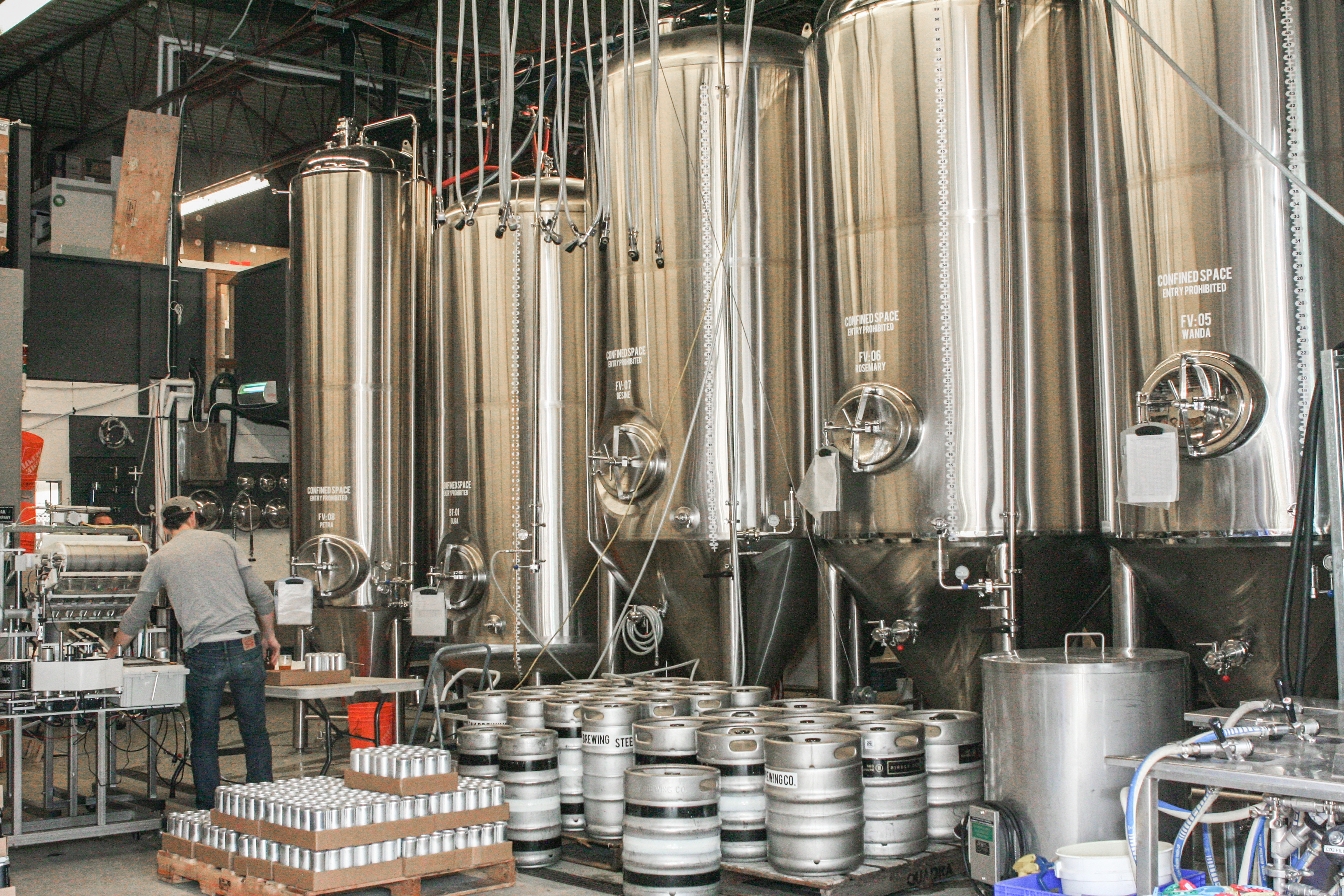 And for Thorpe, he pinpoints styles of beer as a key differentiator. "We have a PNW influence, with a modern twist. We have lots of young breweries putting their own takes on classic styles. It makes for a very fun place to explore beer," he explains. "Also the geographical area. We are so lucky to live and brew beer in one of the most beautiful settings in the world. It's a very memorable experience landing in Vancouver, renting a bike, hitting the seawall and visiting 15 breweries in a day."
With that, Thorpe effectively encapsulates one of the key reasons why the beer sector in Vancouver continues to thrive. Canada as a whole is the leading the leading international market for American craft beer, accounting for 54.8 percent of total exports. But breweries helping grow scenes like Vancouver show that excellent, consistent beer is being produced at every turn, and beyond. But companies like Postmark, Bride Brewing and Steel and Oak Brewing aren't resting on their laurels.
"People have always loved travelling to Vancouver, now they can say they are travelling to see the new craft beer scene, which puts us on the map for beer destination. With competition comes increased quality, you see this across all types of markets. This is helping all the breweries in BC steps up their game, thus getting the rest of the world excited about BC Craft Beer. I love this about competitive markets, everyone has to be better," explains Thorpe.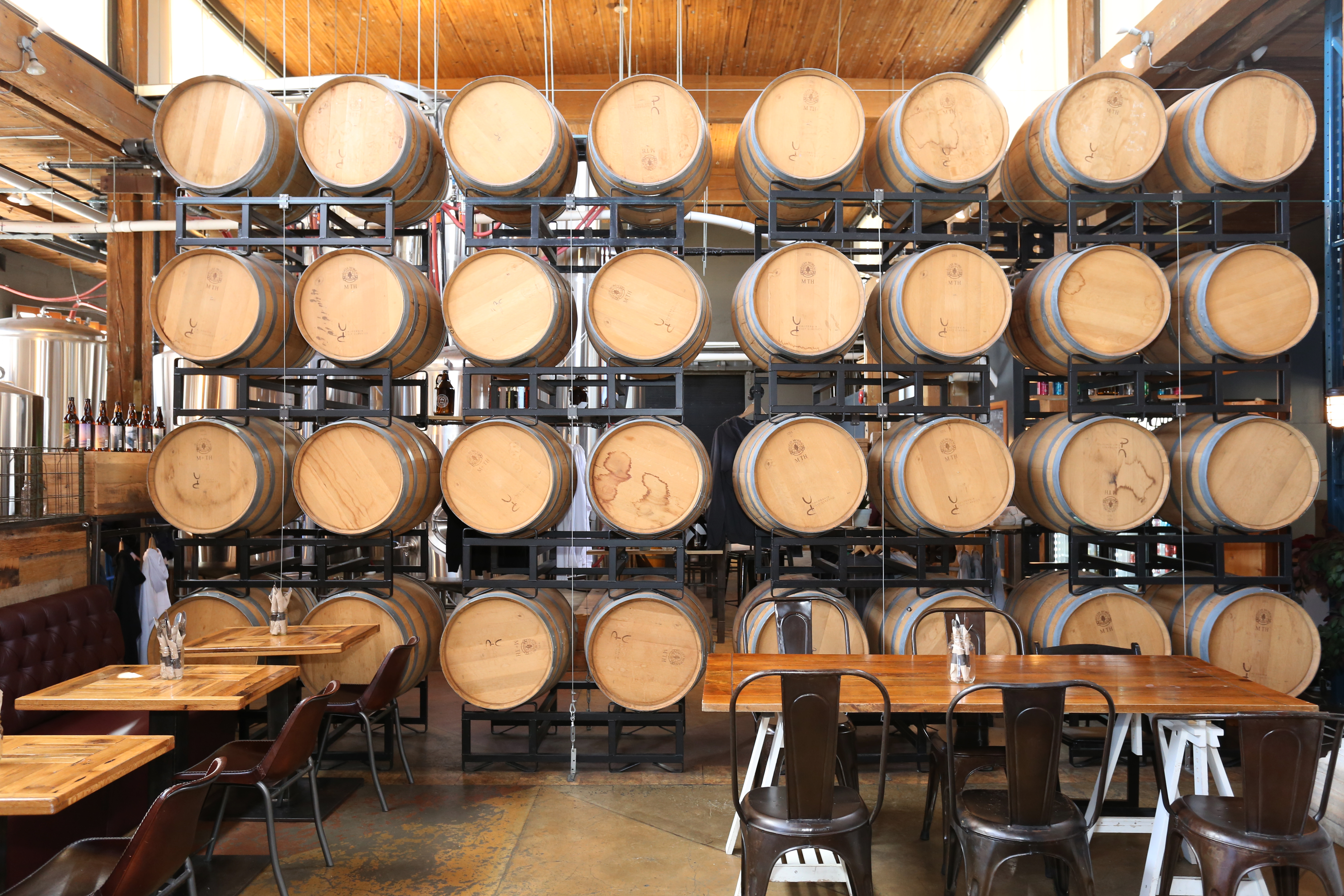 "The challenge will be staying out front of the other amazing brands and not being a "new" brewery anymore. With this comes the opportunity to better the experience to keep people coming back. The next challenge will be shelf space. To combat this you need to give accounts a full package. You can't be just great beer, or just great marketing, or just great relationships. You need the full package."
And Ryan Mackey from Vancouver Brewery Tours concludes: "I think our guests put it best. When learning of the tremendous growth of our local beer scene many of our guests ask "don't you think the market is saturated? Is there really room for more breweries?". Our short answer is hell yes. By comparison if you look at Portland Oregon, the city has approx. 70 breweries in a town about the size of Vancouver proper, and one could argue that Vancouver has a much higher international profile than Portland.
"What this says to me is that Vancouver is only starting to realize it's potential for craft beer sales and tourism and can support many more local, neighborhood breweries. As long as demand is high from our local consumers, breweries will continue to open to cater to that demand. There has never been a better time to lift a pint of beer in Vancouver."