Toronto's latest brewery has just opened in the King West neighbourhood and aims to give people an experience that is "elevated but accessible".
Northern Maverick Brewing Co an 11,000 square-foot brewery/restaurant. The facility features a 10—hectolitre brewhouse with eight 20-hl fermenters, a 400-seat restaurant, a bar and a retail store offering their latest brews.
"We wanted to create a local, artisanal menu to support our small batch brewery where people can relax, enjoy a few beers and some food with friends, without compromising on quality," explained Jason Kaptyn, founder/owner of Northern Maverick Brewing Co.
He added: "Our obsessive focus on detail resulted in a food and drink menu that is elevated but accessible, which we hope will resonate with our audience."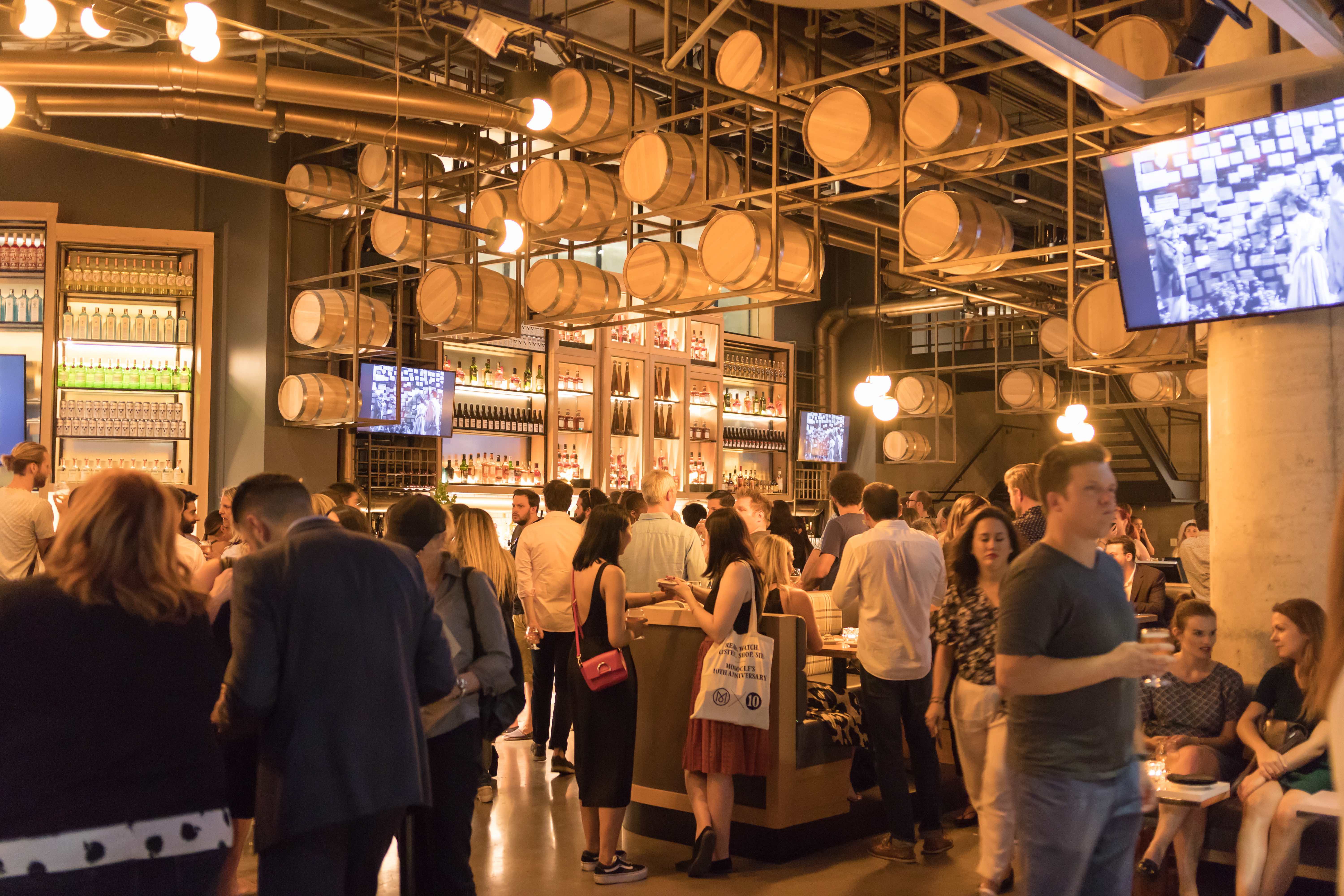 Photo credits: Peter Giang
The brewery leads with a lineup of five beers that include the flagship Handcrafted Lager, along with a Sessions APA, a White IPA, a First Day IPA and a Gose.
Its Handcrafted Lager is a Vienna-inspired lager brewed with specialty malts, featuring aromas of toasted cereal grains with notes of bread and light caramel.
Brewed with classic American west coast citrus hops, the American Pale Ale is infused with orange and grapefruit on the aroma and pallet, balanced with a subtle hint of caramel sweetness.
Northern Maverick's White IPA is a blend of a classic Belgian Wit and an American IPA, highlights flavours of grapefruit, orange zest, tropical fruit and coriander.
First Day IPA is an "aggressively hopped and unapologetically bitter" IPA, flavoured with wort subjected to a barrage of Centennial, Cascade and Citra, giving the beer an unmistakable citrus flavour and aroma.
Finally, the Gose is a historic German-style beer with a slight tartness, subtle noble hops and an essence of coriander.
Northern Maverick also houses a beer school where they offer the fine art of homebrewing, beer tasting courses, food pairing sessions and recipe development.