The Brewers Association Craft Brewers Conference and BrewExpo was a different animal in 1998 compared to the annual giant it is now. Held in Atlanta, Georgia in the April of that year, the Brewing Studies National Craft Brewers Conference, as it was known then, was a melting pot of brewing knowledge. Companies like Wachsmann Brewing Systems were promoting German brewing equipment, while Anheuser-Busch were busy using their stand to promote off-flavours in beer.
Also found marching the halls that year were Brian Titus and Mark Obermaier. The duo had proudly founded their brewery Garrison Brewing in Halifax, Canada, literally months earlier, and they were in the mood to learn, network and enjoy themselves.
"The industry was a lot smaller then, and it was a much smaller conference, too. We had only been open a short while but thought it would be cool to go and see what we could take from the event. But once it was done and dusted, we thought 'That's it, we're not in the position to afford another one of those anytime soon!'" explains Titus, the co-founder and president of Garrison Brewing.
But fast-forward to 2008, with Garrison an established force in Halifax, Nova Scotia, Titus and Obermaier found themselves asking why they hadn't been back. They swiftly changed that situation and have been returning each year, accompanied by different members of the team.
Garrison Brewing, you see, is a big advocate of inclusivity.
"I'm impressed with the Craft Brewers Conference each year. They are fantastic events. Portland was great, as it's a Mecca for beer. Washington was good fun and even Philadelphia was, too!" Titus proclaims. "We try and bring as many team members as possible and sure, there's a little bit of seriousness in everything we do, but we don't want to overdo that that either.
"If we're not having fun, then what's the point!"
He adds: "Sure, it's different when you're starting out as you're more focused on making payroll. It's likely that you will have had friends and family that have helped you out, so you need to make sure they get a return.
"But at Garrison, we're now at a great milestone so it's time to make sure we do what's interesting to us, to make sure we do what's positive, and that's the bottom line.
"We are focused on building a team and that means making sure they go home with a decent pay, because we hope those people will be with us for years to come. It's up to us to make sure that happens."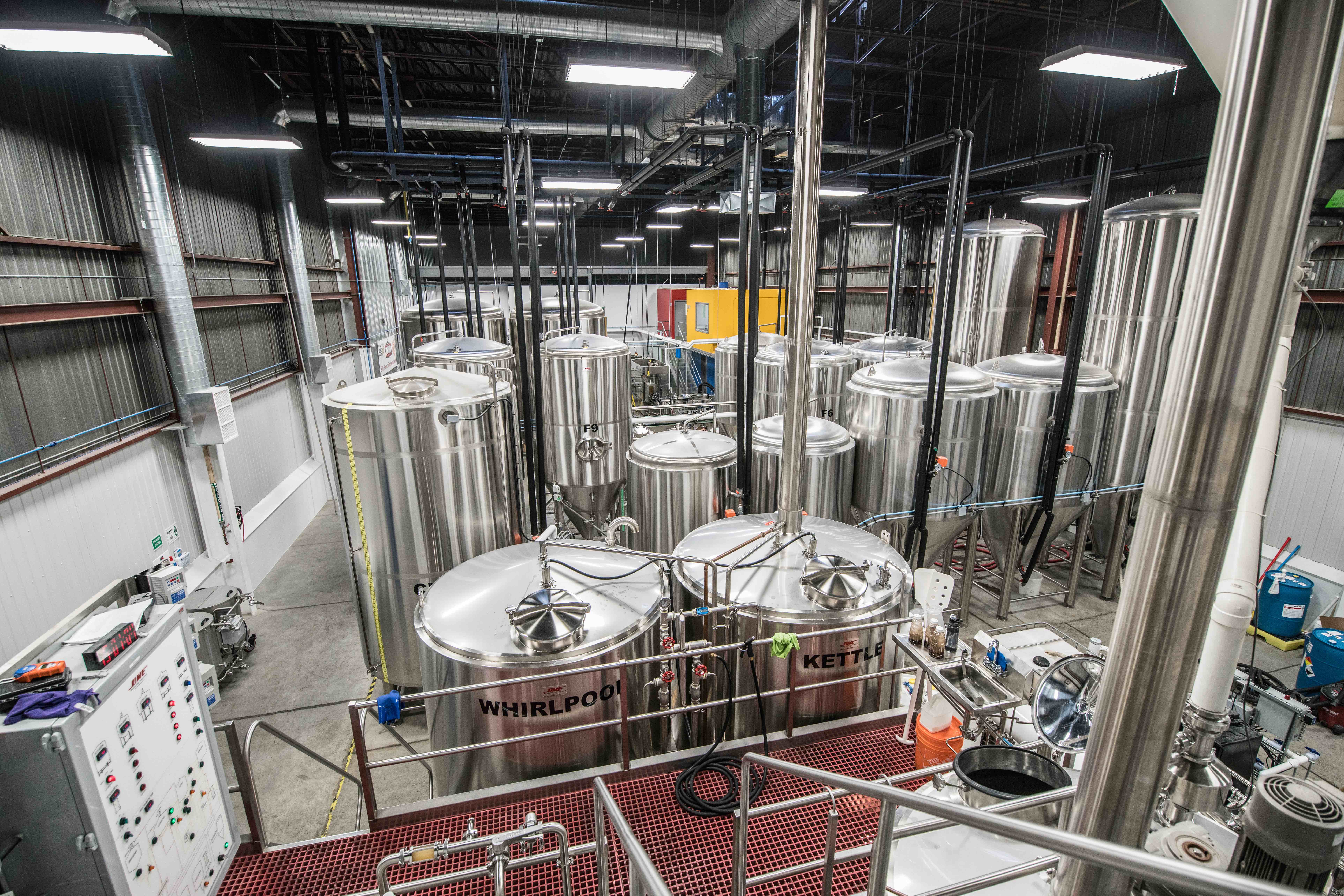 Titus is in a reflective, but buoyant mood. Hardly surprising seeing as his brewery has just celebrated its 20th year in business. Not bad for an outfit that was set-up in "protest" against the limited beer options available to him and his friends back in the late nineties.
"We are a social lot here in Nova Scotia and that means we drink a lot of beer. But the problem back then was that everyone was drinking the same stuff in Alexander Keith's," he laments.
Before brewing took over his life, Titus was a diving officer in the Canadian Navy and with that, he was greeted with the same options each time he returned home and hit his local bars. However, his profession allowed him to see the world, and also take in the diverse numbers of beer styles that were out there. An eye-opening experience he still appreciates today.
Titus and Obermaier are trained home brewers, so upon leaving his role in the navy, they set about changing the landscape in the Maritimes and to give it the brewery they felt it deserved.
"Halifax was ideal for us. It's a government centre, it's the east coast naval base, home to multiple universities and colleges so with that, you have a well-educated demographic," he adds. "There is also a fantastic arts culture complementing the many ports and cruise ships that visit."
But things weren't quiet so rosy back in the late nineties.
The duo had found a site so they needed a brewery. They approached DME (Diversified Metal Engineering) as both Titus and Obermaier wanted to work with local business as much as possible.
"We wanted to keep the money and its impact local," says Titus. "But I'll be honest, you get to near the finish line and find out you've long since run out of money! So we asked DME how we could tweak the setup to make it affordable. We ended up with a used kettle from an older system, and a hot liquor tank for a steam brewery. So we had a a system that had three vessels that were geographically close to each other in the building but very far apart in their intended use. But both us and DME made it work and we've never looked back!
With that hurdle overcome, Garrison's first beer, an Irish Red, hit the market in August 1997, swiftly followed by a Nut Brown several months later. The team were proud of their creations, but convincing the buying public was more of a challenge.
"Those first years were tough and it was a challenge to get taken seriously. We weren't using the term craft, instead we were micro brewers. But with that, the rules weren't setup for us. There were no parameters and there were no guidelines to follow," he explains. "So they'd be no shelves setup for beers like ours and there were no inviting taps there for us to fill. So you had to sit down and convince people of the beer's merits. If a bar couldn't accommodate a 50l keg, then could we give them two 20l kegs and try and make it work logistically for them behind the bar."
Titus recalls sitting down with the Nova Scotia Liquor Corporation and stressing that the rules they had in place were not conducive for a brewery like Garrison to thrive. But fortunately, another brewery in the form of Propeller Brewing, opened only two weeks prior and the power of two gave the area a brewing voice.
"We were lucky because if it was just us, we couldn't have advanced as well as we did. Who knows how things would have gone?" he asks.
But for the team at Garrison, things went just fine.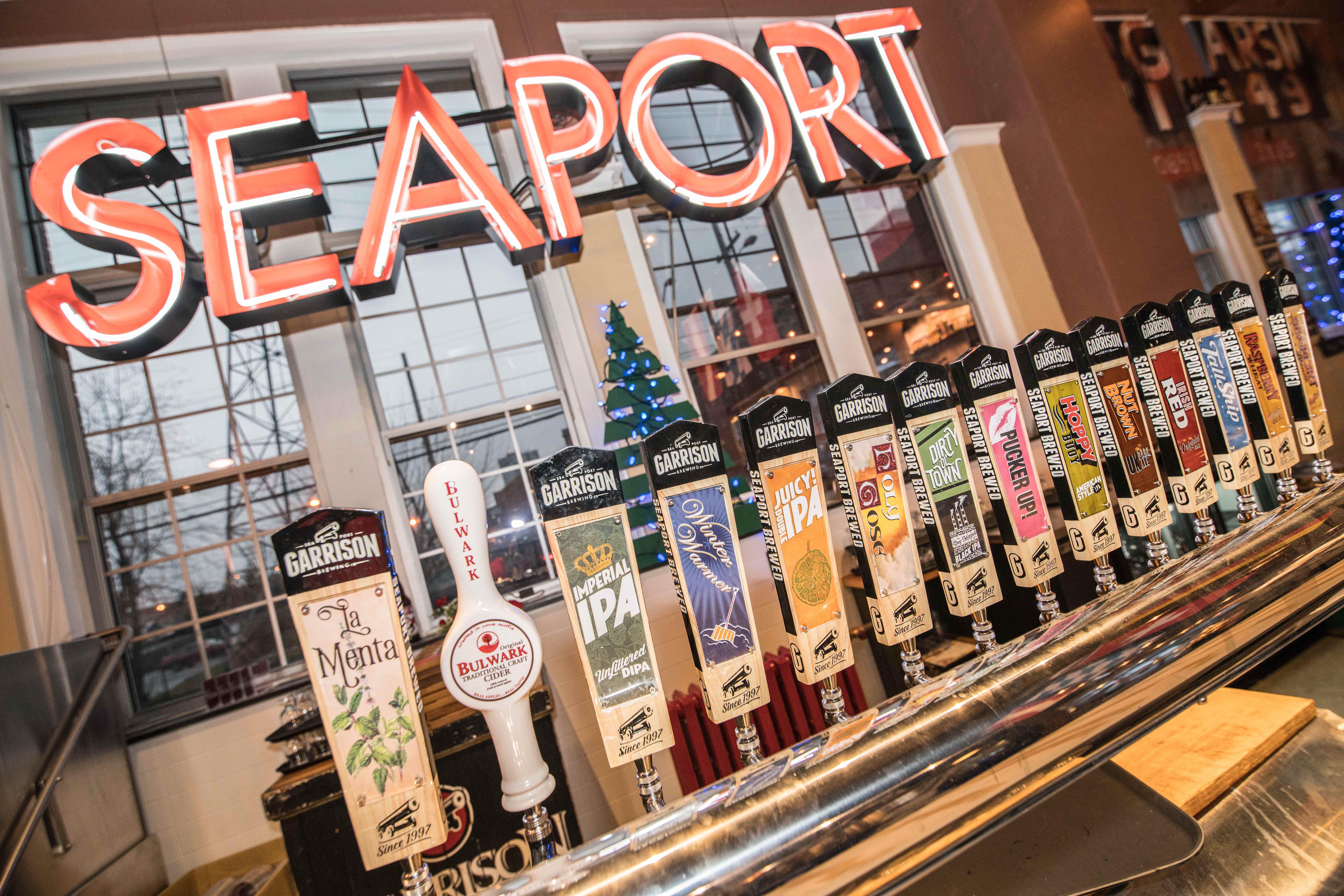 Beers such as McNab's Pale, Raspberry Wheat, Martello Stout, Titanic Ale, and Jalapeno Ale resonated with drinkers and the wider wave of craft brewing in North America and Canada grew once more.
By 2004, it was time to move and a vacant & derelict, though historic, Immigration Annex on the south-end waterfront was crying out for a brewery.
"We knew there were plans for regeneration in the area but when we first saw the building, it was all rats, pigeons and broken glass," Titus laughs. "Not quite the world-class seaport you have now. But that aside, we were the first to anchor there and in that time we tripled production. And once again, by 2012, we had maxed out what we could do there and it was time too look forward."
Garrison found an old train repair facility that they converted to house its new brewery and they were up and brewing by summer 2014. The team returned to DME which supplied a 30(35)bbl PEI brewhouse that comprises four vessels and a cold and hot liquor tank. These work with FVs that range from 30bbl up to 120bbl. The original market unit has long since been retained for pilot brews and collaborations.
Garrison's brewing team is led by Daniel Girard, someone Titus is effusive with praise towards.
"Daniel is a super creative brewer that loves the freedom he has to brew lots of different beers. He is classically trained at VLB Berlin and he has also brewed in places such as Asia. He is super dedicated and I'll tell you, they are hard to find. I'm hoping he retires here!" he exclaims.
Garrison's beer portfolio is split into the core, in season, specialities, the cellar series, Glutenberg gluten-free, and it's benched range of beers that have been parked for the time being. Brewmaster Girard leads a team that produces beers that end up in keg, bottle and, more recently, can.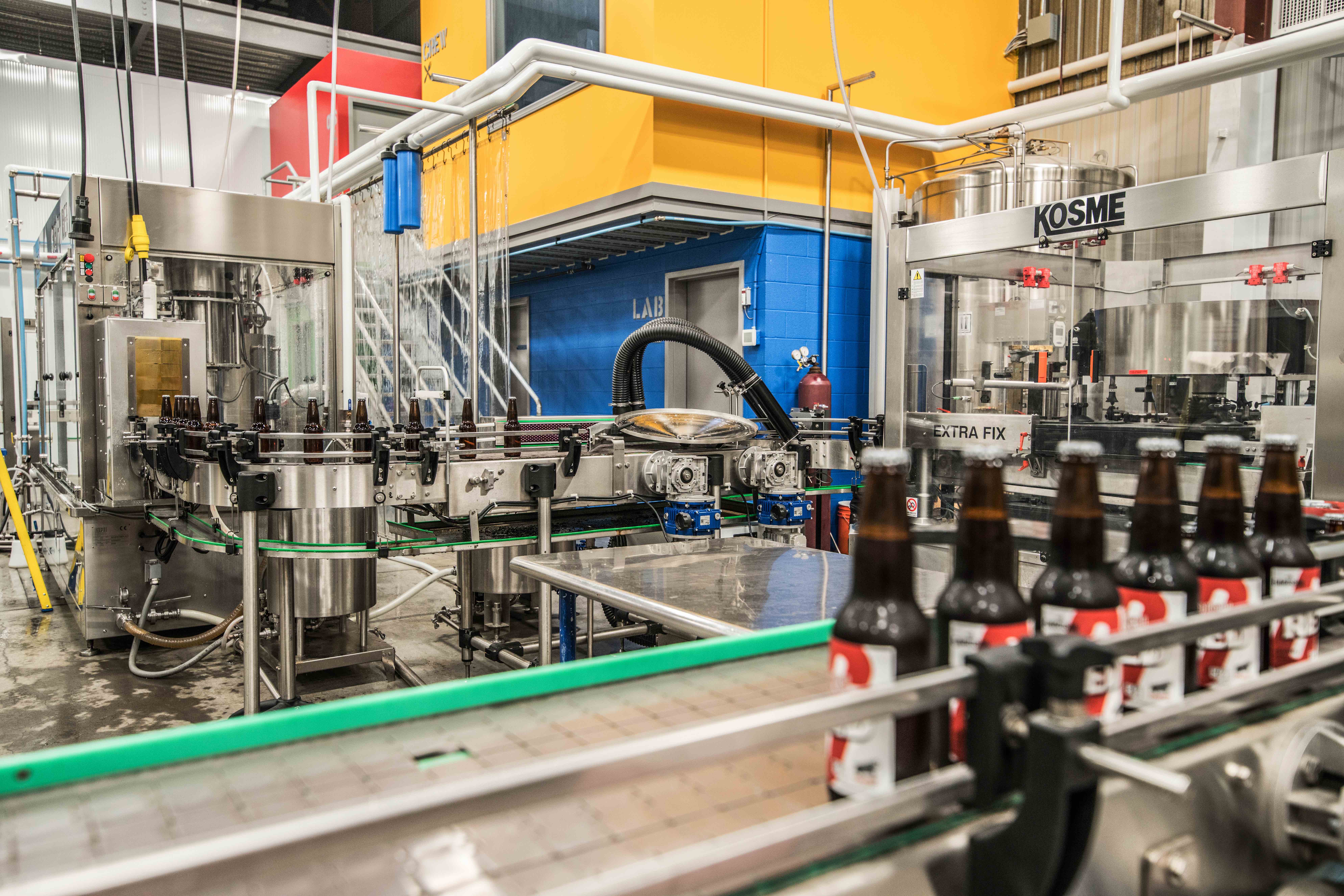 Bottling is handled by a 12 head Prospero line that follows the extreme perimeter of the brewery's packaging area. This was done with the idea of potentially moving into canning at some point. That point hit and the company invested in a 12 head Palmer Canning line with depalletiser, which sits snugly alongside the bottling setup.
"We essentially watched the rise of canning in the beer world and saw the increased emphasis breweries were placing on it. It was happening in North America and it was happening in Canada. Some breweries were opening without any bottled output and we thought, like it or not, we need to look at this area," says Titus. "It's great to be able to offer canned beer but we still do a great deal in 341ml returnable bottles and also some in 650ml special releases, too. But you can't ignore cans. We only started canning in May 2017 and it now accounts for 15% of our output and it's on course to grow to 30%. After that, who knows where it's going to go."
He adds: "We could have gone for cheaper options on the market but we didn't see the value on taking that route. You can ruin a perfectly good beer in the final seconds of the process and if you've not thought about that issue, then that's a problem. You need to focus on packaging."
As Garrison's own business has grown and evolved over its lifetime, the wider brewing industry in Nova Scotia and Canada has, too.
Around eight years ago, Titus observed the first flickering of growth in the province's brewing scene and since then, brewery openings have continues apace. There are now around 42 breweries. Couple that with a population of 920,000 and you've got the highest number of breweries per capita in Canada. But, as Titus points out, there is also something of an ageing population in the province so such impressive figures do not necessarily tie up as you'd expect.
"Halifax is the only true centre centre in Nova Scotia and beyond that, it's large towns but we are seeing lots of new start-ups popping up in these rural areas. They are creating beacons of hope for good beer and people are embracing that," he explains. "They are making craft beer inroads that the Garrisons or Propellers could ever think of making in 20 years. But these new businesses, run by young people are giving it a go and people are buying into that as a result, regardless of the average age of the population we have here."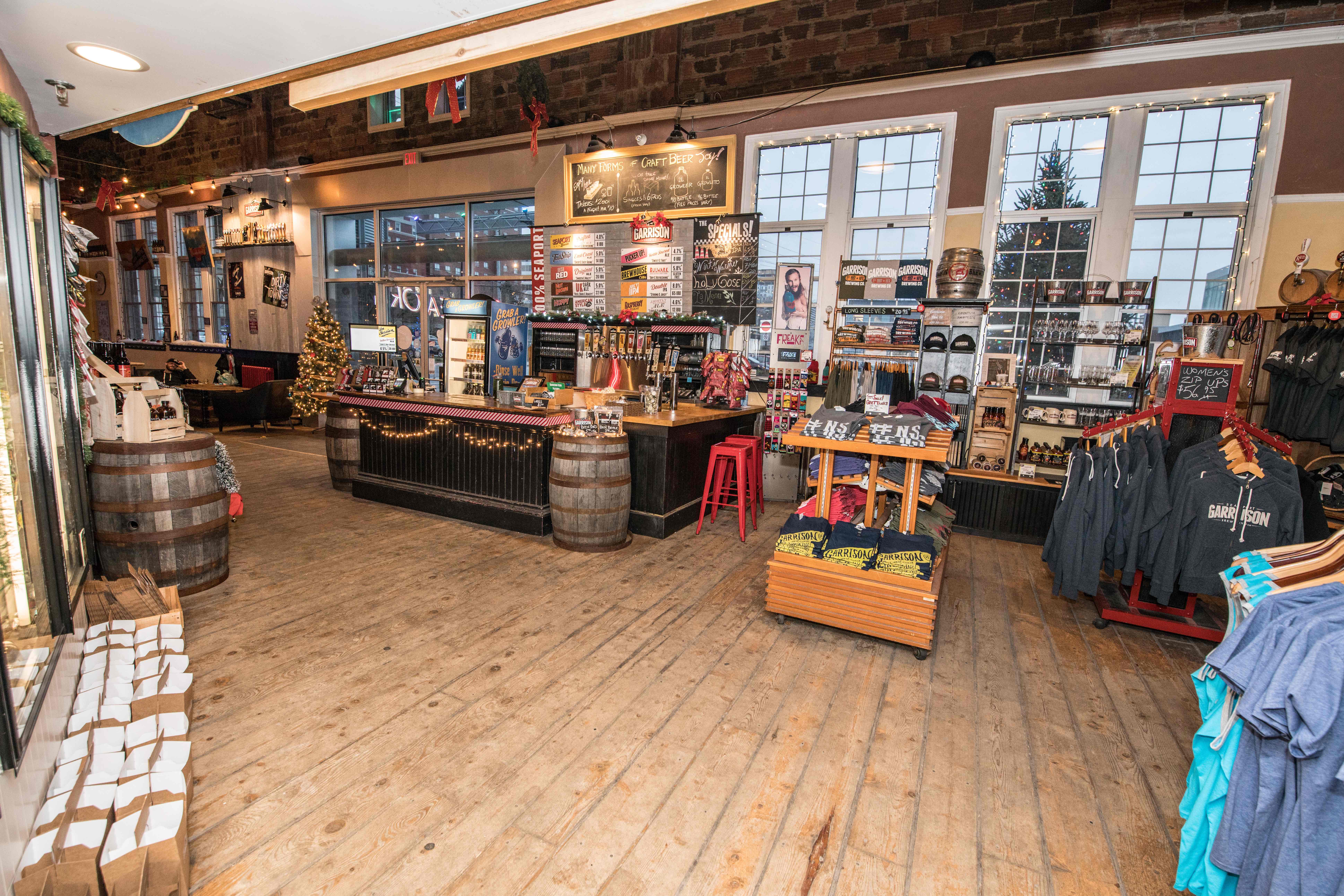 But with this wide industry growth, Titus is seeing the impact it is having on Garrison's business, too.
He explains: "When things took off, I wasn't surprised, but the way it has continued, does. It's cool to have two pizzerias on a corner but to have a whole row of them? Then that makes things difficult.
"We've enjoyed double-digit growth over the last decade but this year (2017), we are seeing the effects of, I'm gonna say it, saturation. It's a levelling off of growth and it's something I thought would happen in 2016. But instead we had our best year in terms of volume that year. Now though, the levelling off is becoming evident. It's great that all of these new businesses are coming in as they drive the visibility of good beer and they are helping make something that is till a little niche become more mainstream. Craft beer still only represents 6-7% of beer sold in Nova Scotia, so there is a lot to be converted. But in reality, we'll find the new norm at some point. Does that translate to success for each of the new breweries? Probably not. I'd say inevitably not."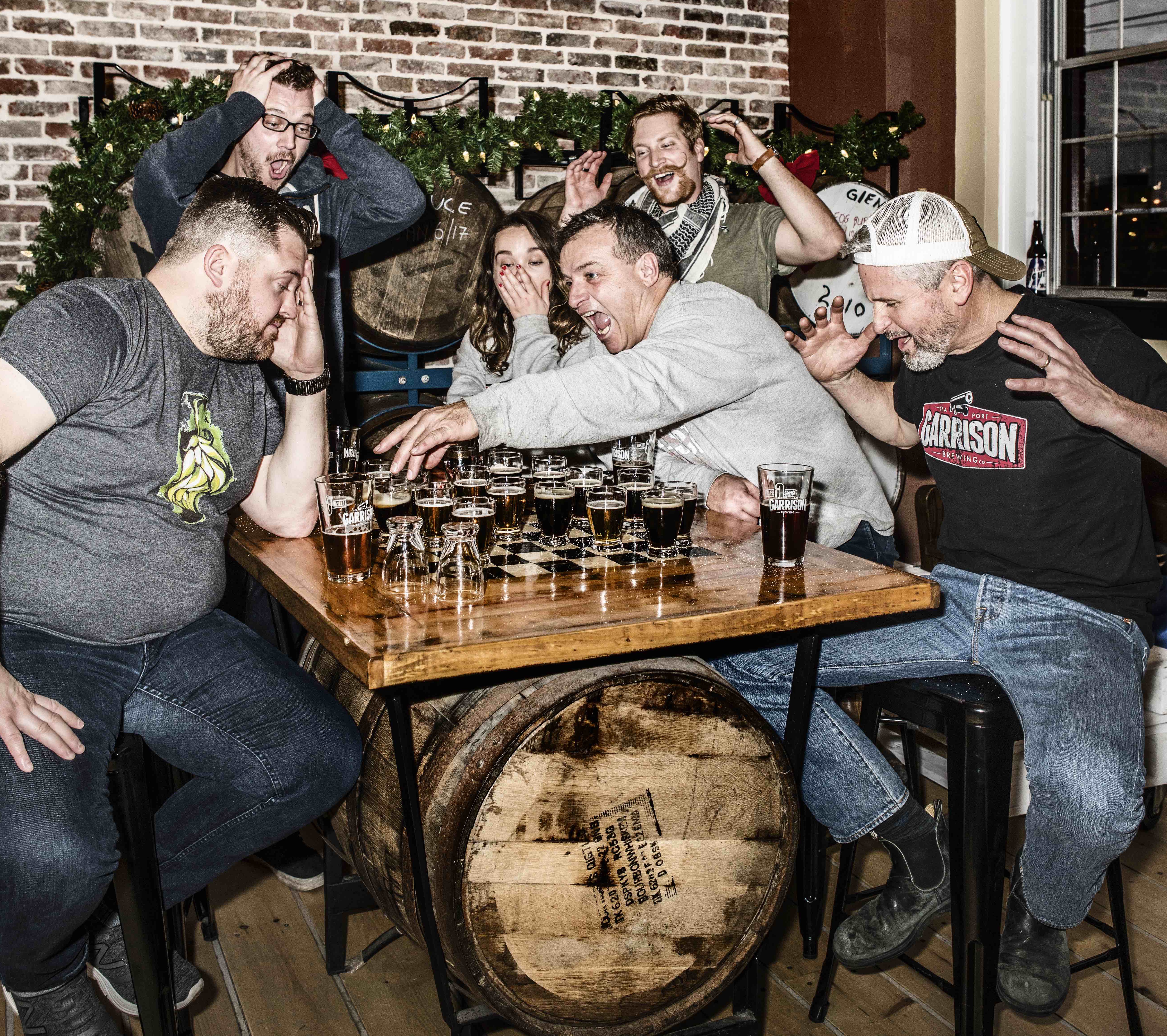 Titus is comfortable in what that means for Garrison because, after 20 years, they have found their market and they are sustainable. But he is still concerned for the newer wave of brewers.
"If we didn't grow again, we could still make money, make beer, have fun and deliver that great product to the community. And that's why we started," he explains. "But if you've just started, and the taps on the bar are filled, and all you're being offered is short period on a rotational tap after you've just built a $2m brewery, then that scares me."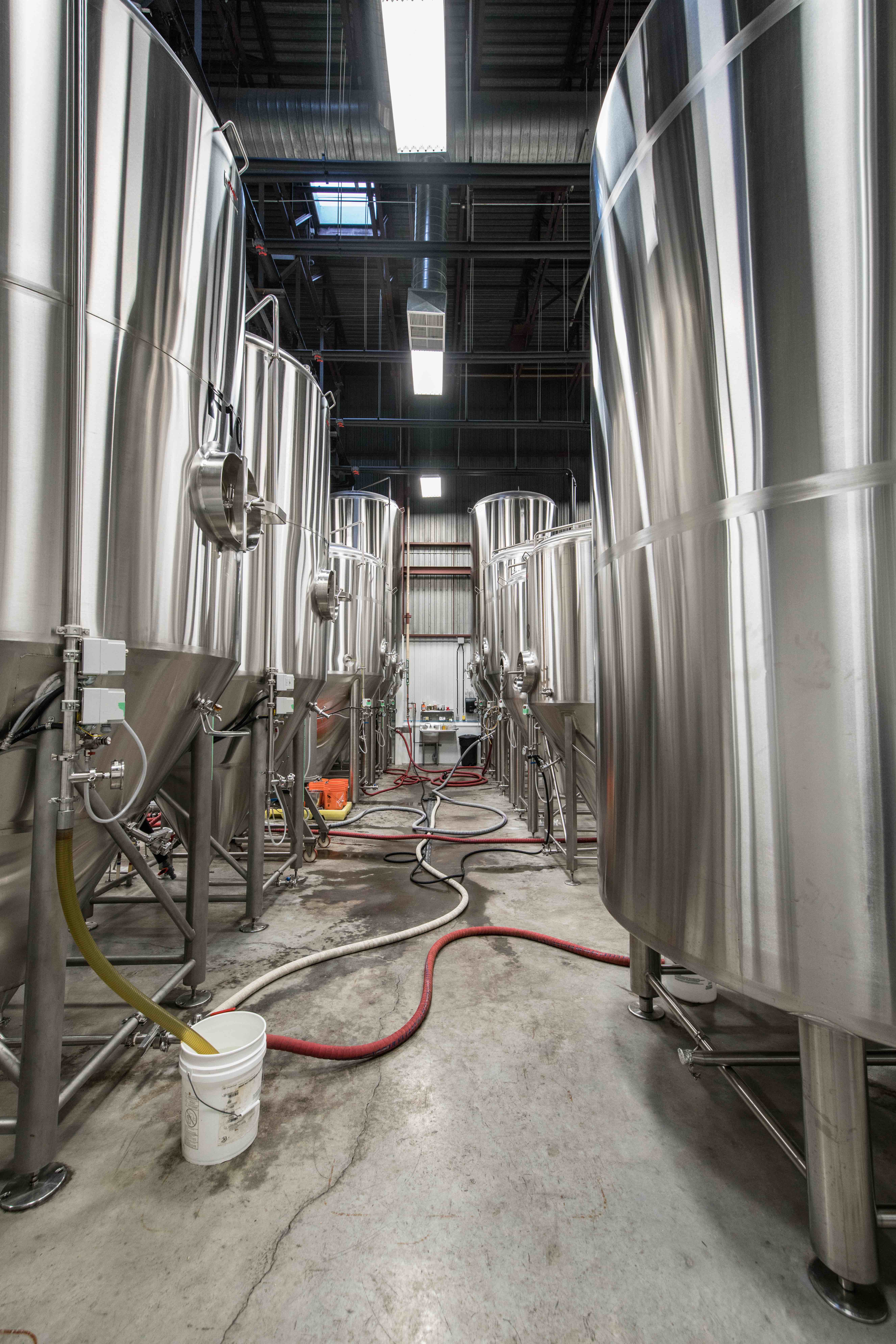 He adds: "I fear we'll end up with a scene with hungry breweries that have no space to move into and I worry what people will do when they have to make those tough choices. It'll be unfortunate if they start working against each other. We're a collaborative industry but ultimately, we don't know how this will shake out. Everyone I have seen that brings a decent product to the table, I see doing doing well.
"I want them to do well as it sends out the right message, and they are converting people to craft. Even if a consumer is drinking great beer from the small local producer, when they come to Halifax, they won't go back to Moors Lite. They will try something from a brewery like ours."
And with that, Titus wants to see more breweries like Garrison offering something different, something unique. But always underpinned by good beer and a passion for doing things for the right reasons.
"It's simple. If you want to be a brewer, you should build a brewery. It should start with barley and grains and, for me, that's the ticket to being in this scene. There is too much of a focus on making money quickly and I see a shift from craft to crafty," he explains. "This concern me because when you'd go to CBC many years ago, the talks were about all of us being in it together and growing the industry. Then gradually, in recent years, it's been warnings about quality, saturation, and the issues with finding routes to market. There has been a change."
He adds: "One reason Garrison has been successful is because we've found a formula. It's our formula, not a photocopy of someone else's. We started a brewery identifying what wasn't being done. We hit that niche and others need to take the same approach.
"Do that, then work hard and play hard. I try to make that rule the day because that's what it is. We're not saying lives, we're making beer so let's do some good!"