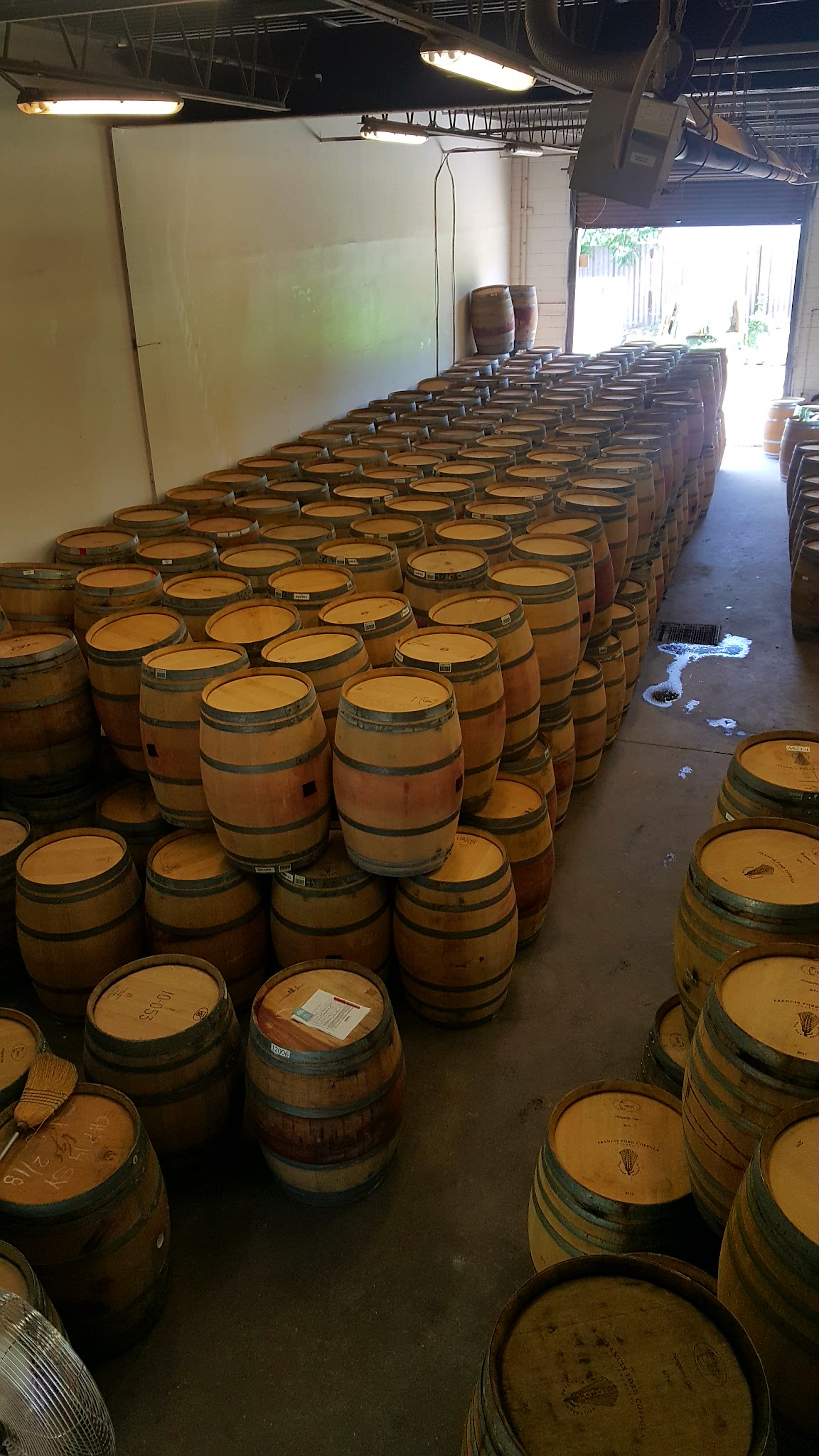 Re-coopering is essentially a process used to remove all the neutral oak on the interior surface of a barrel, re-toasting, re-assembly and leak sealing to complete the process. Re-coopering a barrels costs one fifth the price of a new barrel, which typically costs $1000 – $1300CDN per 225L/228L barrel. It is a practice that has been used in Napa & Sonoma California for more than 30 years now and is largely accepted by most wineries in California.
There are approximately three cooperage shops across Canada that have practiced the coopering trade in one form or another. There is Pete Bradford an apprenticed cooper, who is still practicing the trade and has turned to making artisanal vinegars after encountering resistance from local winemakers to use his new barrels for their wine in Wellington County, Ontario. Okanagan Barrel Works out in Oliver B.C. closed in 2014. But despite making gorgeous new barrels at a great price, they were sadly not given the support by local B.C. wineries and they had to close their doors. 
And finally, we have a new cooper by the name of Joe Thomson in Carp, Ontario called "The County Cooperage". Joe is a trained cooper and makes gorgeous new barrels from air seasoned Canadian Quercus alba. 
One of the main issues surrounding the low adoption rate of re-coopered barrels are winemakers ignorance & bias towards re-coopered barrels. They are always in search of consistency with their wines and are usually not willing to take a risk even though they stand to save 80% on the cost of a new barrel. A re-coopered barrel is 85% new after being planed out, toasted and sealed. 
They act like a 1-fill. Innovative wineries that do use re-coopered barrels get excellent results, save money on their oak programs and typically are in the black year over year. We are seeing more wineries tout their "sustainability programs" but re-coopered oak barrels are not even considered, which is a major omission when it comes to wineries and their environmental sustainability programs. 
Switching gears over to the craft beer, cider & distilleries markets, we are seeing some exciting uses of used spirit barrels. It seems like the flavour profiles of craft beers and ciders has no limit when aged in used rum, tequila, bourbon & brandy barrels. Older spirit barrels are usually not re-coopered based on the previous spirit flavours that are embedded deep within the staves.
These spirit residues mixed with craft beers & ciders lead to some very exciting flavour profiles and multiple permutations, something we see endless possibilities here. At DRM.reCoop we aim to establish long term relationships with brewmasters, distillers and cideries because questions arise all the time. Questions such as, "how do I decontaminate my barrel?", "how do I leak seal a barrel?", "how do I tighten barrels hoops?", "what should I look for when buying a used barrel?" pop up all the time.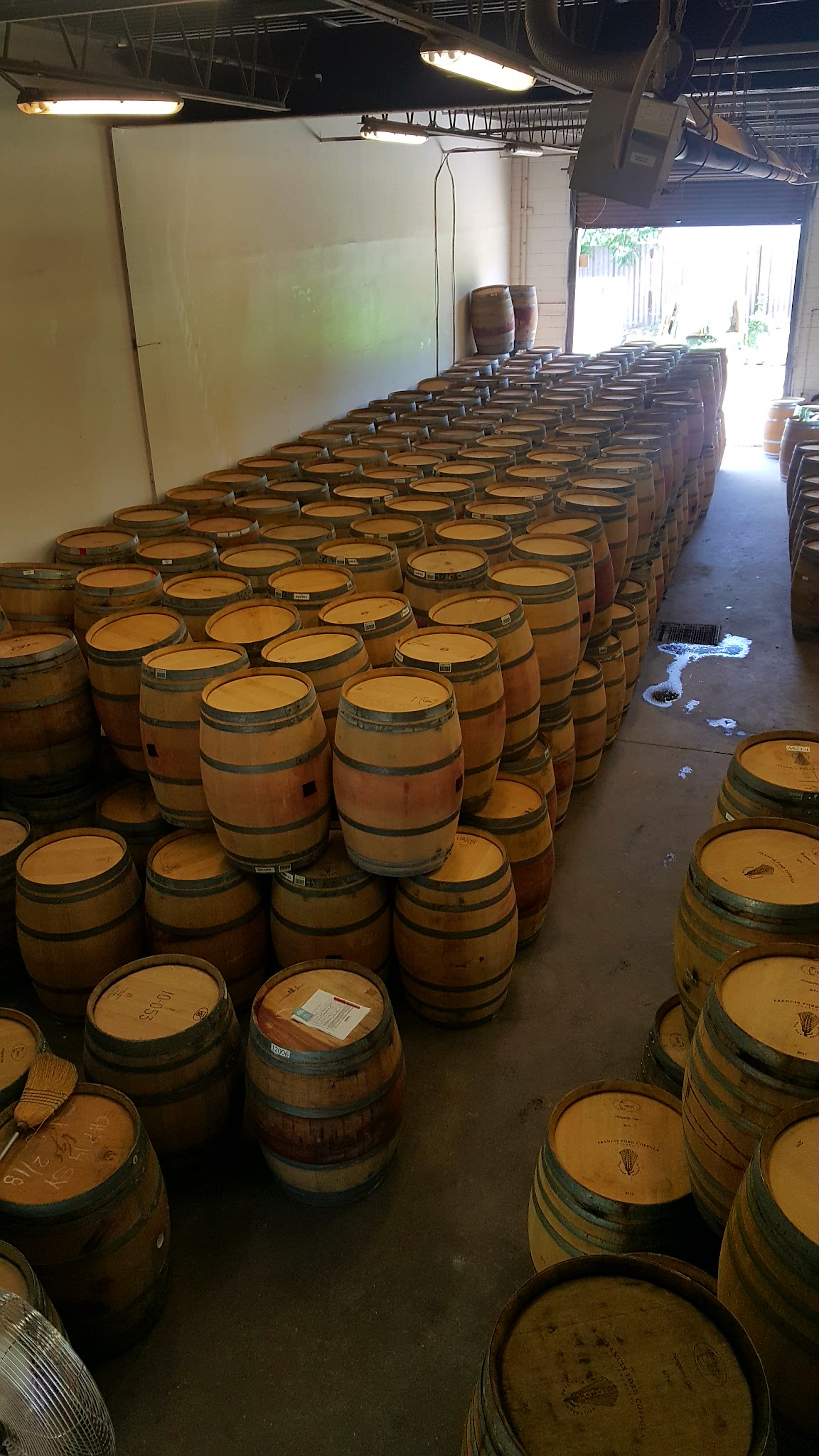 We spend quite a bit of time educating and empowering these craft beverage start-ups hoping to make them more competitive and savvy buyers of used barrels. Most recently we have been providing free barrels and the odd demo/lecture to the Niagara College winery & brewery students.
They are both excellent programs providing hands on skills with the right amount of class-based theory. The Niagara College beer and winemaking programs are among the best in the country and we are very proud to have the opportunity to work with them. 
In 2014, we were approached by Andrew Peller in Grimsby to start working on charred oak barrel profiles for the new Wayne Gretzky Red Cap 99 whiskey program. It was an exciting project and we received some excellent feedback from the master distiller Josh Beech. 14 alligator chars later, we finally had the right barrel profiles for Josh's program.
It isn't enough to offer a good product however. DRM.reCoop had to diversify our offerings and work with everyone who wants used barrels. Understandably, to survive in Ontario as a small business, we realized the future of coopering has a long way to go. But establishing good relationships with our customers is key. In a word we "diversified" to all beverage sectors requiring oak barrels. 
NAFTA is a current concern for us, especially when it comes to importing used spirit and wine barrels. The concern centers on tariffs being imposed on wood products but this is still some ways off. Some of our biggest headaches with importing used barrels are always around currency conversion and shipping rates. They rise and fall based on crude oil futures, weather, holidays and other factors. Planning ahead on importation is a lesson we continually learn! 
Some of our goals for this year will be to offer a larger selection of spirit barrels imported from Louisville, Indiana & Kentucky. Rum & tequila barrels will soon be in our shop ,too. The idea behind this is to have a place where craft brewers, distillers and cider producers can show up, pick out some different barrels and be on their way without having to worry about searching, shipping, importing and do quality control on barrels imported from the USA or the Caribbean. We aim to do this at a competitive price point. 
As far as re-coopering in Canada goes, we continue to battle the bias & ignorance associated with rejuvenated barrels. We continue to grow our customer base every year as oak budgets get cut at wineries. Most people don't realize that the trees used to make spirit and wine barrels are anywhere from 90 to 150 years old. You can usually get 10 – 15 barrels out of each tree that has been cut down. Those barrels are good for five years and then tossed aside. Prices are forecast to climb in 2018 for new oak barrels in all formats. 
So, think sustainably and use a re-coopered barrel in 2018!