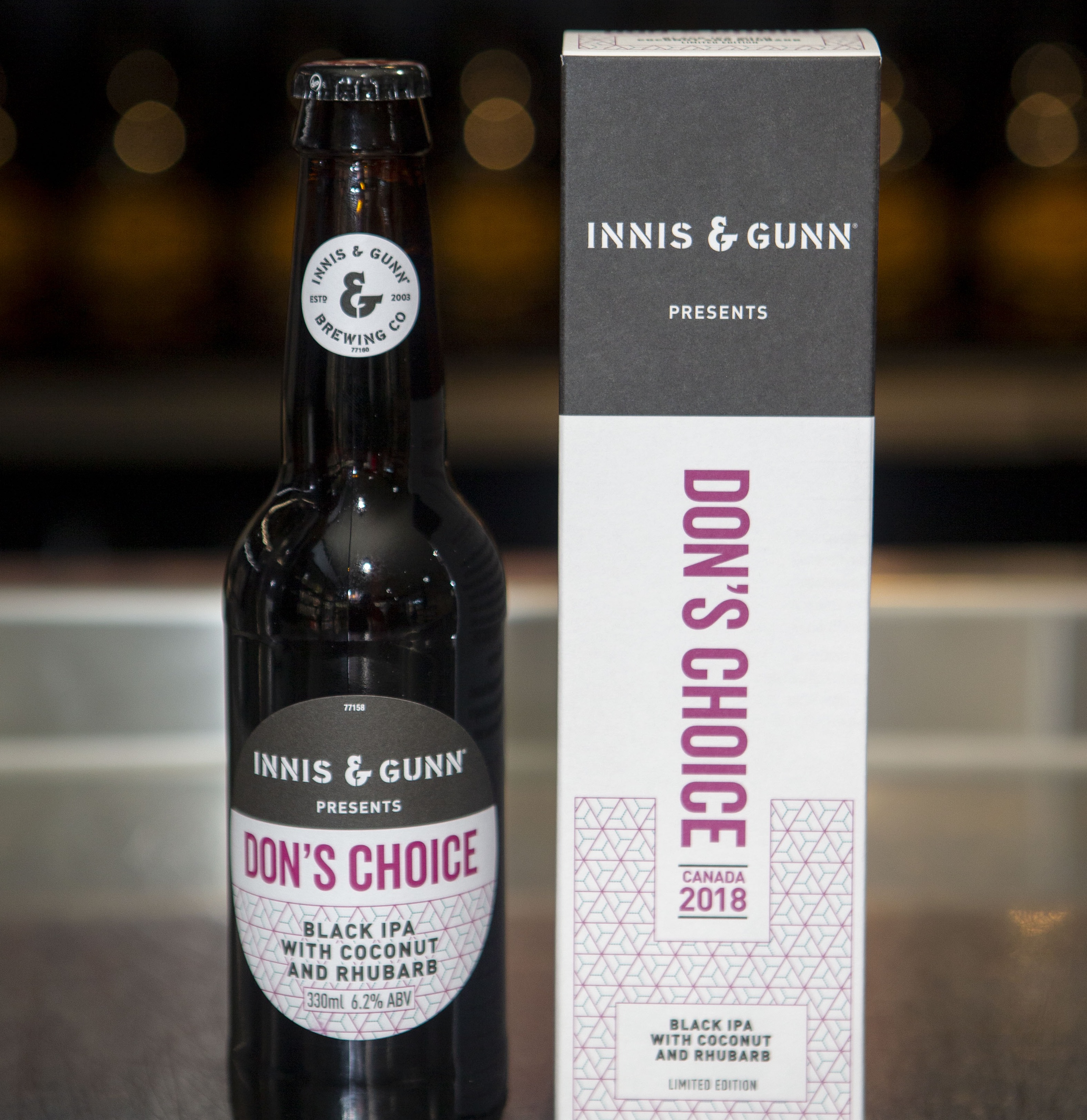 Don's Choice, a beer created and brewed by New Brunswick's Don Guimond, has been released by Scottish brewery Innis & Gunn.
Guimond won the chance the brew the beer after Innis & Gunn challenged beer fans to propose a recipe that would become the brewery's newest limited-edition beer.
The beer, a Black IPA with Coconut and Rhubarb, was brewed in February at the Innis & Gunn brewery in Scotland by Guimond and Innis & Gunn master brewer Dougal Gunn Sharp.
Guimond won the trip to the brewery after Sharp chose his flavour idea to be the brand's newest limited-edition brew as part of Innis & Gunn's "Imagine & Gunn" competition.
The program was created by the brewery to give fans a chance to collaborate with the Innis & Gunn brewing team on new innovations and Guimond is the first-ever Canadian winner.
Guimond: "I'm pinching myself.The opportunity to go to Scotland and join this legendary brewing team for a day was incredible enough. Seeing the beer actually arriving on store shelves? It's really surreal."
The black IPA was brewed with chocolate and crystal malt, which give it a rich, jet black colour. Flavours of coconut, tropical hops and rhubarb combine with the malts and the barrels for an unforgettable taste experience.
"We were intrigued by Don's idea the moment we heard it. A Black IPA with Coconut and Rhubarb? It sounded just crazy enough to be delicious," said Gunn Sharp.
He added: "It's the perfect encapsulation of everything Innis & Gunn stands for: innovation, creativity and incredible flavour. Don's Choice is an awesome addition to our family of beers, and we can't wait for Canadians to try it."
Don's Choice is now available in New Brunswick and Alberta, and will be available at LCBO stores across Ontario, and in select liquor stores in British Columbia, for a limited time beginning late October and early November. The 330ml bottle will retail for $4.95.