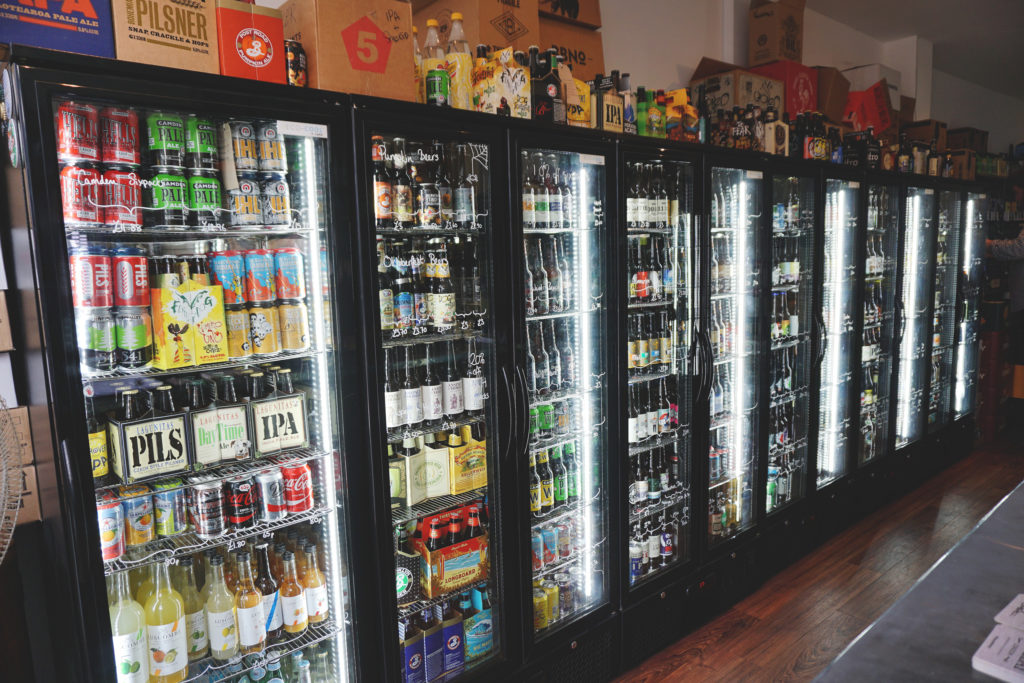 The last 12 months bore witness to yet more exciting growth in brewing across the UK and Ireland. And as the number of breweries opening continues to soar, innovative, forward-thinking beer lovers are giving drinkers an increasing number of ways to enjoy their beer.
While many pubs regrettably struggle, quality-driven bottle shops and beer distributors are flying high. We speak to some of the UK's best to get their insights on the sector.
Hop Hideout, based in Sheffield, recently celebrated its second birthday and has also expanded to cater for demand. Jules Gray talks us through their year.
Hop Hideout: "2015's been an incredible year, we won a national award 'North Retailer of the Year' from trade publication Off Licence News – going down to the Houses of Parliament in January to collect the award.  Four months later, in April, we moved to a new location, just next door, to a bigger space.

We've two beers on draught now too, which you can sit in our new space to enjoy, or take out on growler fills. We've had beers such as Omnipollo and Buxton's collaboration Ice Cream Pale Ale to Seattle brewery – Two Beers' Jive Espresso Stout and more.
We try to put on interesting beers, ones that excite us and hopefully our customers too! Another highlight was our Pete Brown hosted event as part of Sheffield literature festival Off The Shelf – we had 50 people captivated by Pete's beery stories for an evening back in October.
It was wonderful to watch and be a part of; can't wait for his new book to be published – it's all about the ingredients of beer. Oh and brewing a beer with neighbours Abbeydale Brewery was a laugh! Marshmallow Meltdown Stout a big stout with chestnut, cacao nibs and coffee."
Jonny Garrett from Cave Direct and its online retail arm Beer Merchants explains that 2015 has been a really great year for the business.
Cave Direct/Beer Merchants: "We've expanded the sales team, created a marketing team and seen strong turnover growth. Our top memory has to be our launch of Kona Big Wave on tap in the UK. We had a huge Hawaiian party at the Duke of Edinburgh in Brixton and about hundreds of people came along.
On that note, the other highlights though have been the events we've attended. Every year the British pub and beer scene gets more exciting, so Indy Man, London Craft Beer Festival and Craft Beer Rising were incredible.
We were more involved with all of them this time around, running stands offering cases on our consumer site Beermerchants.com and exhibiting at many of them with our breweries.  There's never been a better time to work in beer!"
For Caps and Taps duo Phill Elliott and Steph Palgrave-Brown, 2015 has literally been the year for the Kentish Town, London-based business.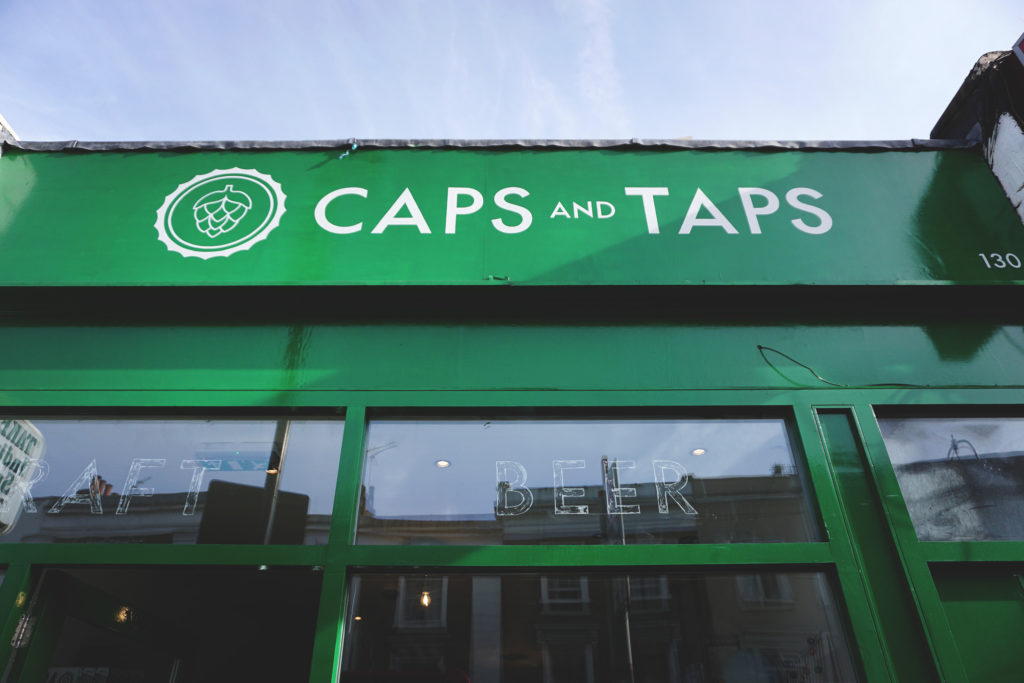 Caps and Taps: "Having been in planning since August 2014, we finally opened our doors early April this year. More recently, getting our growler station installed has been great. It lets us offer some beers not available in packaged form or popular beers that people can now buy in larger quantities.
We've also started hosting events in the shop, such as Meet the Brewers, that have been very popular with our customers."
Hopology is another company celebrating its second year and Nick Johnson's West Bridgford firm has been adorned with accolades for the work it has been doing.
Hopology: "We've been to some fab festivals including the excellent IndyMan in Manchester for the first time. Another highlight: Hardly any customers call the Belgian beer "lager" any more!"
And for online retailer BeerHawk, 2015 has been "simply outstanding," says Mark Robert, with its core business sales up significantly, a re-launched monthly Beer Club, as well as a new partnership with the Telegraph to bring its beers to a wider audience.
Finally, for Bottle Apostle, and its beer arm The Brew Testament, 2015 has been a year of expansion, explains Miranda Fong. They opened up two additional locations, in east London's former Olympic Athlete's Village in May, and north London's Primrose Hill neighbourhood in July.