The funny thing is that in the nineties, I don't think the word 'craft' really existed in the world of beer. If you were making good beer, and people were enjoying it, then that was enough. I knew we were making good beer, drinkers were relating to our beer, and working with my dad (the late Peter Bulut Sr) helped me appreciate that more and more," says Peter Bulut, owner & chief brewing officer at Great Lakes Brewery.
There's a palpable enthusiasm about everything Bulut says. He's recalling formative years but he's also excited about the brewery's 30th birthday, he's excited about Canada's anniversary, and he's excited about the future.
So far in 2017, the brewery announced that it was the official beer partner of The Toronto Rock with Canuck Pale Ale the official beer of the six time NLL championship team. They also welcomed a number of beer personalities, including our own Richard Piotrowski and Jakub Malik, into the brewery to help kick off its 30th anniversary with a collaboration brew with head brewer Mike Lackey.
It was a 3.8% English Mild with cocoa nibs called 'Alternative Facts'. Great Lakes also welcomed a new addition to the growing family of brewery ambassadors with Dani Cini as its new Taproom/Retail store manager.
Oh, and Bulut celebrated its anniversary with a brand new 7bbl copper pilot system and four new 15bbl fermenters. The investment allows Great Lakes to expand on the creativity of its experimental brews, going from 40-70 litres on the old pilot set-up to 700-1400 litres. This means that the brewery retail store and bars and restaurants will see more product on a rotating basis moving forward in its 30th year.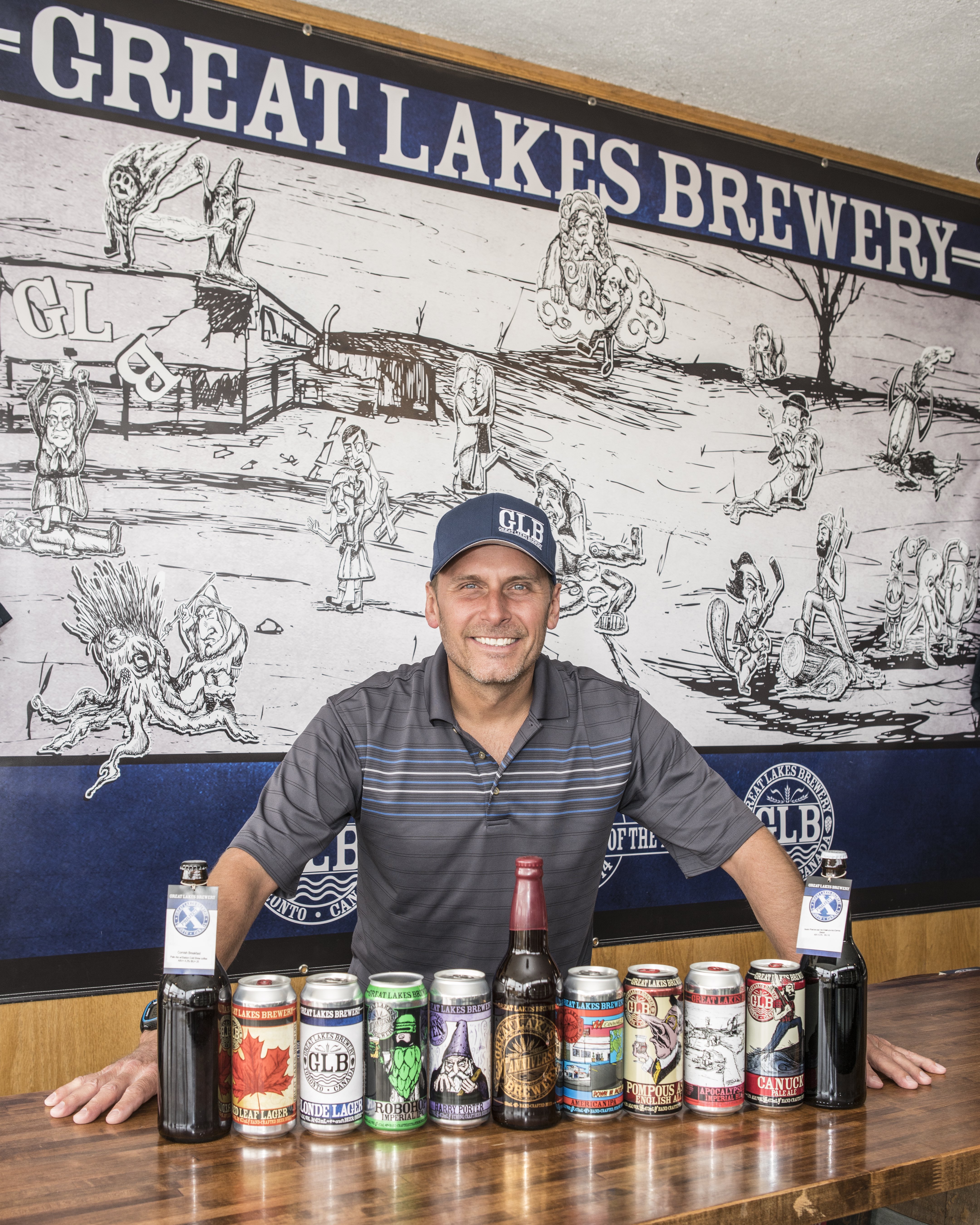 Once it was installed, Bulut christened the kit by rolling up his sleeves to brew the inaugural batch of beer – Orange Peel Ale, a brand the brewery discontinued in 2014. A second beer, a pale ale, that features an experimental, as yet unnamed hop, followed.
"Carefully considered investments like this give us the ability to have some fun and try out new styles. It promotes creativity across the board and keeps the whole team engaged," he explains.
Great Lakes Brewery in 2017 is in good health, and much has changed since Bulut Sr purchased the business that started as a malt extract brewery in Brampton brewing Great Lakes Lager and Unicorn Ale. Bulut Jnr today has fond memories of his initial involvement with the brewery, especially in the early days.
"I was there, full of piss and vinegar, wanting to learn about the business. I was the first driver and probably the first drinks puller. I was also a cellarman wanting to gain knowledge of all sides of the operation before I felt comfortable in passing the torch to others. And even then, I did that slowly!" he says.
The hard work that went into building the brewery and the Great Lakes brand nearly came underdone during the nineties, however. A bacterial infection, caused by bad procedures, resulted in the "beer, tanks, everything" being dumped, according to Bulut.
"It was a challenging time, we had to change the brewing team and I went back into that side of things again. It helped me grow as a person and us as a business. We nearly lost everything and it woke us up."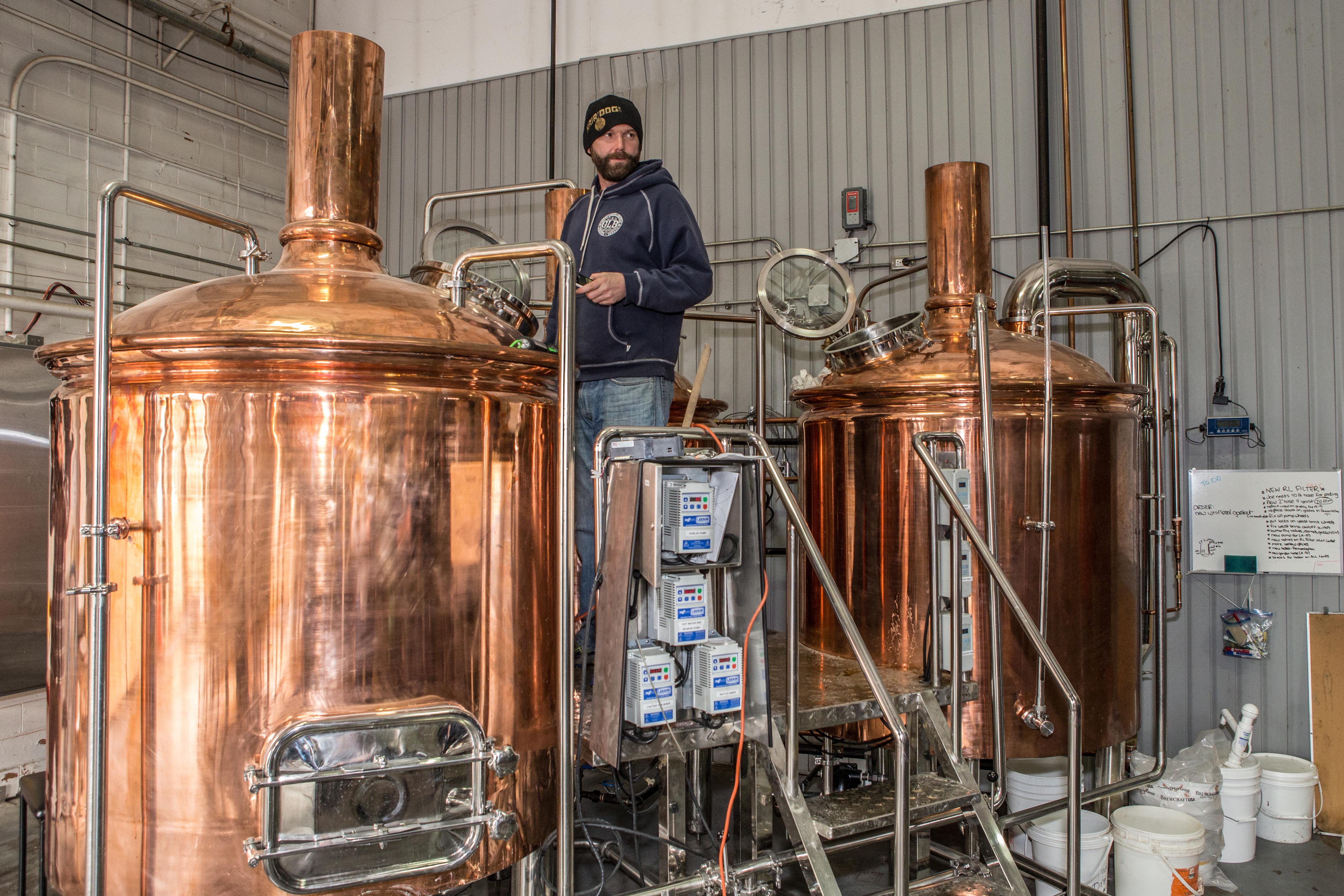 But now, under the stewardship of head brewer Mike Lackey, Great Lakes' brewing operations are in more than capable hands. Having spent his Kindergarten and school years with Bulut, Lackey took on various roles at the brewery from 1991. Much like Bulut, he covered all manner of positions from driver, to cellarman, to brewer.
Towards the end of that decade, studies and travel took him to Europe and Australia, time that confirmed to Lackey that working at a brewery was where he wanted to be.
"Mike has been our head brewer since 2012 and has put in his ten thousand hours for this brewery, that's for sure. During his time he has knocked out countless brews, it's incredible," explains Bulut, who is full of praise for his friend and colleague.
Despite the challenging period during the nineties, Bulut believes that he runs Great Lakes in a casual manner.
"I am not into hammering on the heads. Great Lakes is collaborative, it is looking at the bigger picture. The infection situation was a time of huge learning through pain. It was tough and it sucked, but it has made us all stronger in the long run," he explains.
"But to be here after 30 years, you need to have the right attitude. This industry is perpetual.  You need your game hat on and you need to always be looking ahead. But to be even relatively comfortable going forward, you need to focus on the here and now, let alone three years from this point."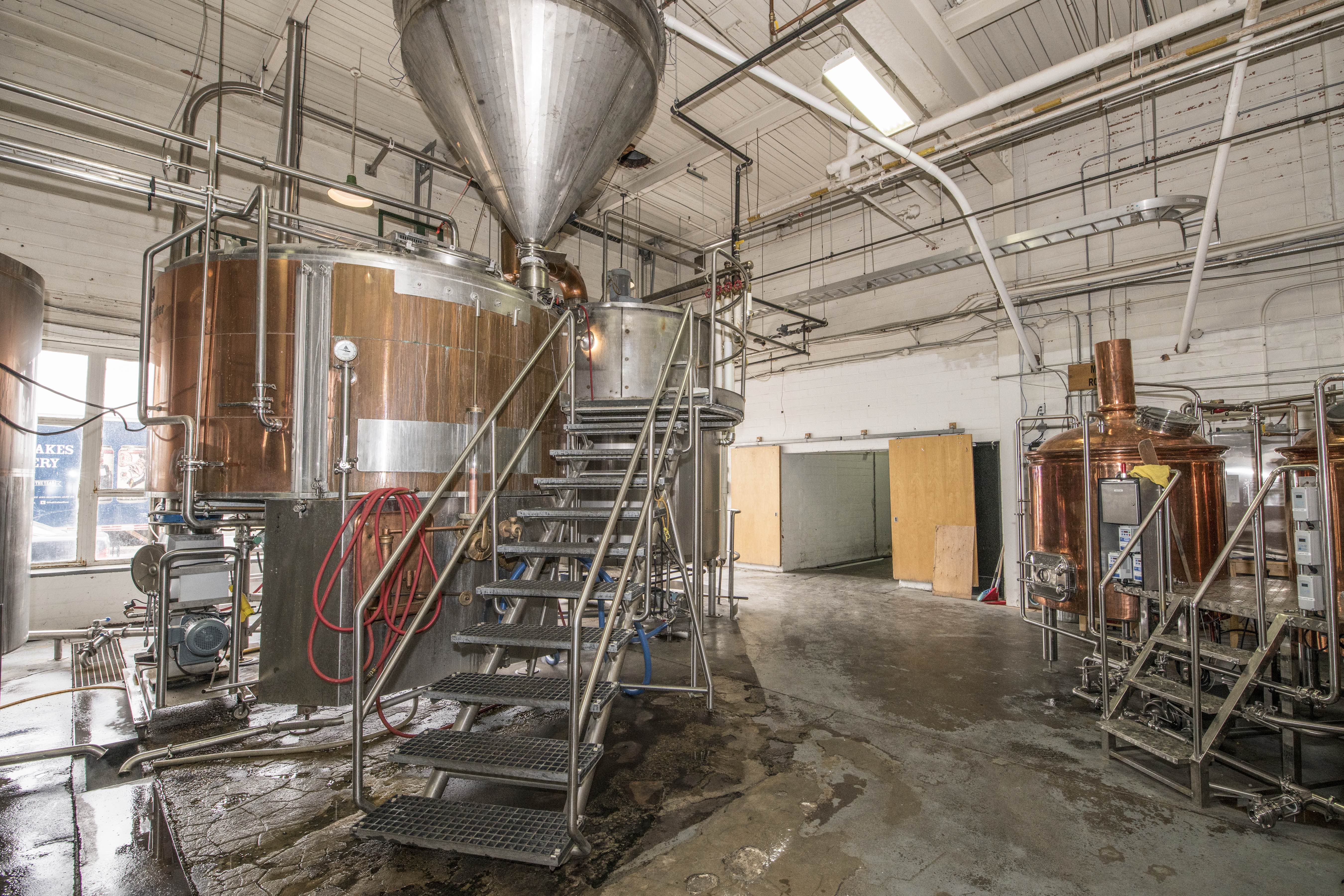 Bulut believes that expansion at Great Lakes Brewery has been strategic, with gradual investment and growth each year. Alongside the new pilot kit, four new locally-built tanks arrive in 2017, increasing capacity by 20%. Being able to support local business and "run the cheque down the street" is of particular importance to Bulut. And for the brewery's owner, this considered approach to expansion puts the company in good shape, especially at a time where the industry is more competitive than ever.
"There has probably been more breweries open in the last two years than the previous 20. We see a lot of people investing in brewing and there is a romantic notion about beer for many individuals. You're seeing people leave high paid jobs to move into brewing on an understandably modest setup, but you can't expect that to cover the high wages you're used to, let alone a team," he explains.
"And the bar is rising in this industry. You'll have a cellarman wanting $25 an hour but can you immediately cover wage demands for a team straightaway? Hey, brewing looks good and attractive on the outside but if you're planning to make a go of it on that small setup, then it'll be a challenge for you."
He adds: "We have stayed grounded during these 30 years. We're not greedy, we are not getting into debt and, knock on wood, we only have small mortgage and everything else is paid for. It's about being sensible.
"For our size, we are one of the only breweries not exporting. We only sell our beer here in Ontario and a very small amount in places like Halifax. Other than that, it's our focus to stay local. Too many breweries jam tanks in their setup then that look for other markets to fill that volume up. But for me, when you're making IPAs, those IBUs and aromas are lost after time and the beer won't taste great when it gets to drinkers further afield. That's not a good thing."
Great Lakes Brewery beers reach drinkers on draught, cans and bomber bottles for special releases. Bulut says the split is slightly in the favour of packaged products, with canning and bottling enabling the brewery to offer different beers for different occasions. Regardless of the vessel, there are people on the ground to check that outlets selling its beers are doing so well within the date range that is best for the beer.
And the type of beers that carry the Great Lakes Brewery name have developed over these 30 years. Built as a lagering brewery, the company has diversified in that time, with Devil's Pale Ale 666 in 2006 and the introduction of Canuck Pale Ale in 2010 marking important points in the brewery's journey.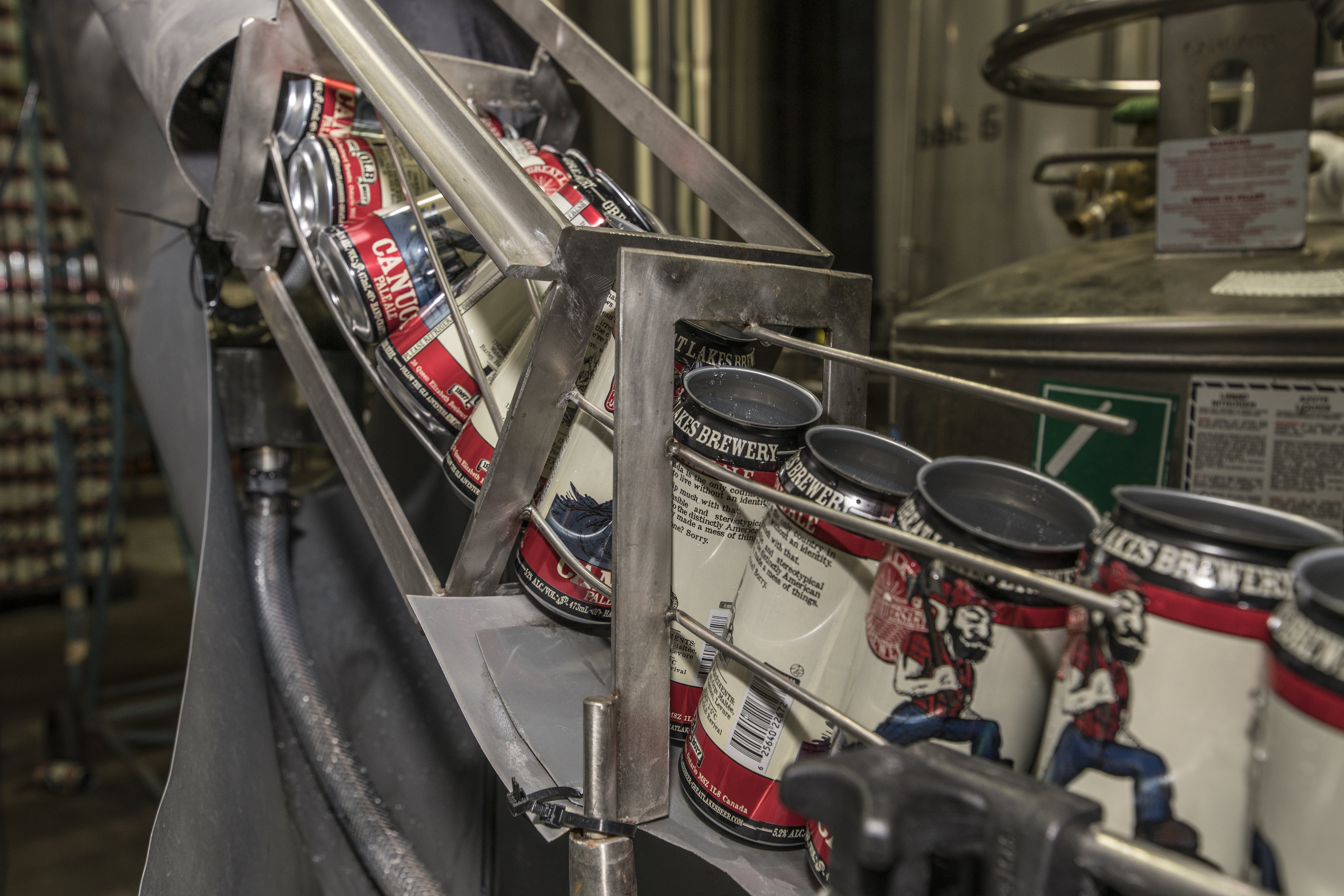 With bottling at Great Lakes starting in 2000 and canning commencing in 2007, the business has brewed with a raft of ingredients such as green tea, pumpkin and orange peel in that time. But it was the 5.3% Canuck (see box-out), which is still going strong, that brought the team's love of West Coast hops to the fore.
"We love that style and it's a big part of what we do. In my opinion, it's nice to have an IPA go out and sell each time. But we are still committed to keeping that approach casual and not being too aggressive with it.
"People seem to trust us regardless of the style we adopt, while sales figures in places like the Liquor Control Board of Ontario (LCBO) show us as much," says Bulut.
"We've helped lead a lot of creative brewing in Ontario during these 30 years, and I hope we can continue to do that."