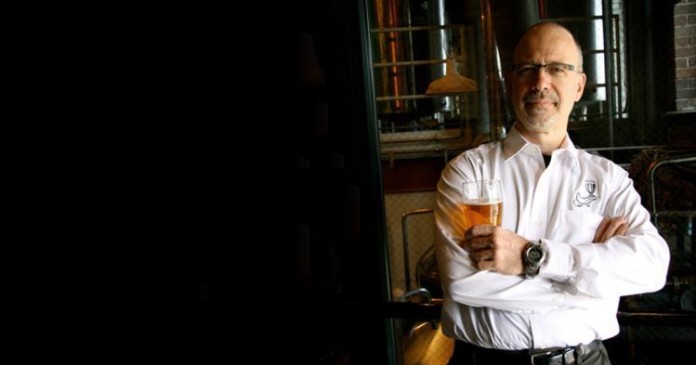 Nearly 95,000 individuals have been certified through the Cicerone program since it was founded 10 years ago.
The program, which went live in January 2008, was founded by former Brewers Association publisher Ray Daniels.
The course covers a number of areas, namely: 1) Keeping and Serving Beer, 2) Beer Styles, 3) Beer Flavour and Evaluation, 4) Beer Ingredients and Brewing Processes, and 5) Pairing Beer with Food.

"In the late 1990s and early 2000s, a lot of places were pouring beer ruined by poor handling," explained Daniels. "Additionally, they often knew nothing about the beers themselves.
"I wanted to motivate servers and retailers to 'up their game' by learning more about proper beer service as well as beer styles so that they could talk to their customers about their offerings."
Daniels opted to establish a set of certifications based on what beer professionals should know when working in various jobs.
To help people assess what they needed to know, he published a lengthy syllabus for each exam that detailed all of the topics that would be tested and made them freely available online.
"One of the great needs in the industry at that time was to let people know that beer service involved more than just pulling on a tap handle," he said.
The syllabi showed people what there was to know and the exams gave them a way of assessing whether they had mastered the necessary knowledge and skills.
 In order to ensure that people could earn a unique credential he selected the word "Cicerone" and trademarked its use when related to hospitality or beer.
The first level focused on beer service and basic beer styles. It was designed for bartenders and waitstaff as well as anyone in a role where they would talk to customers about beer.
A second level, called Certified Cicerone®, launched in April of 2008 and was designed for beverage managers, salespeople, and others who worked full time with beer.
It moved beyond the basics of service to draft system operation and maintenance, beer and food pairing, and the ability to detect and identify common beer off flavours.
While the program initially consisted of three levels (Certified Beer Server, Certified Cicerone, and Master Cicerone®), it was expanded in 2016 to include a fourth, known as Advanced Cicerone®, which was inserted between the Certified and Master levels.
Over the years the program has expanded its training offerings to include everything from flashcards to week-long classroom courses, but teaching has always been secondary to the certification exams.
"We have always sought to be THE certification program and AN educator," he said. "A part of our routine sales process is to let people know that they don't have to take training from us—that there are many options available."
Cicerone certifies individuals both in the US and across the globe.
He explained: "International development is a key activity for us currently. We now offer the first two exams in Spanish and have a representative in Latin America. In addition, we give exams in the UK, Canada, Australia and several places in Asia as well.
"The Certified Beer Server exam is available in French and Korean in addition to Spanish and English, with Portuguese coming soon." 
As of mid-December 2017, the number of certifications at each level was:
Certified Beer Servers            94,880
Certified Cicerones                   3,305
Advanced Cicerones                     68
Master Cicerones                          16